Location, location, location.
When it comes to anything, location matters. Whether you are choosing a wedding or party venue, buying a house or finding a spouse, location might not be the only factor, but there is no doubt that it matters.
When you sign up for online dating they ask how far away you want to search for love. Sam posted his Jdate profile he said he was in "the greater Los Angeles area," which I believed meant the far reaches of downtown LA. If you know LA traffic, that was daunting from my Westside location, but was in my realm of travel. What he really meant however was that he didn't live in LA at all, but in Redlands, CA, an entirely different city, one that I had never made plans to venture too. To be fair he visited LA weekly, but he stretched the truth because he knew that his distance would be a deterrent to his match making endeavors. Like I said: location matters.
Choosing a wedding venue is a similar matter, first you have to decide how far you want to go for "love."  Once you've narrowed the field you have to date around. And the truth of the matter is you might not find love at "first site." Much like dating, you can dream all that you want in the perfect place, but also like dating, you will learn as you go, and your list of "must-haves" will change and likely you will realize that lust is not the same as love.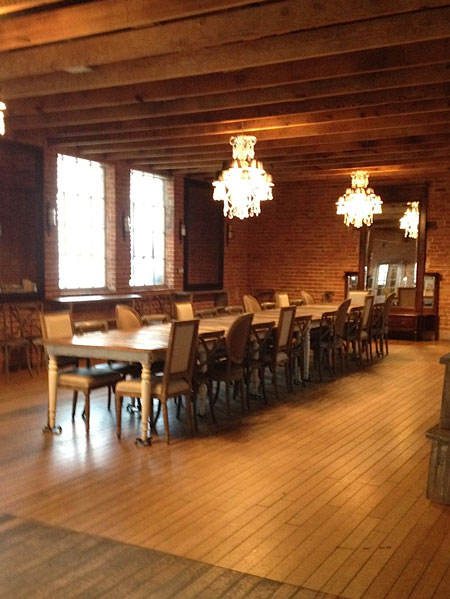 While places might sweep you away with their breathtaking views, prestige, resemblance to your dreams, there are many factors to consider. Cost is the most obvious, but things like, service, accountability and overall feeling matter, too. You want to choose a place that reflects you and your spouse, a place that will make your guests feel comfortable and cared for and most importantly one that will be easy to work with and wants you to be happy.
In our search we saw many places, some that were too formal, too casual, too outdoors, too indoors. We got excited about some, disappointed by others, and told some, "it isn't you, it's us." Along the way we learned what we liked, what we didn't like and found that we were looking for things we didn't even know we were looking for.  But in the end we found the perfect place. A place that we had initially passed on because the website made it appear too small, seemed too expensive and wasn't what I imagined we'd end up with, turned out to be the venue of our dreams.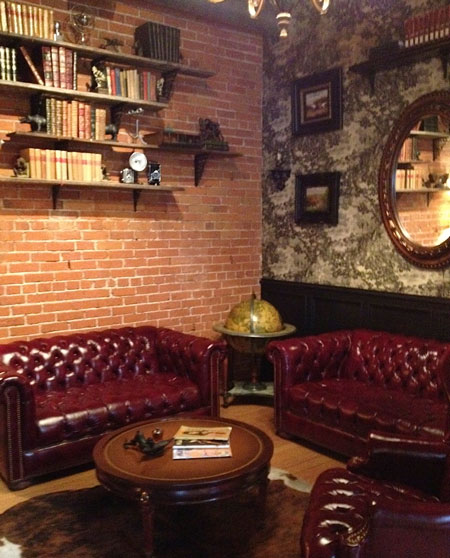 Our ceremony and reception took place at the Carondelet House, which is literally an old house in the middle of downtown LA. It's the last of it's kind standing and was a museum until it was purchased by catering company, TresLA, who turned it into a truly charming and intimate event space. I can't even properly describe it to you, other than to say it's the perfect mix of old world and urban, eclectic and classic, formal and homey. It was mostly indoor, but offered small outdoor spaces as well complete with lanterns and lights.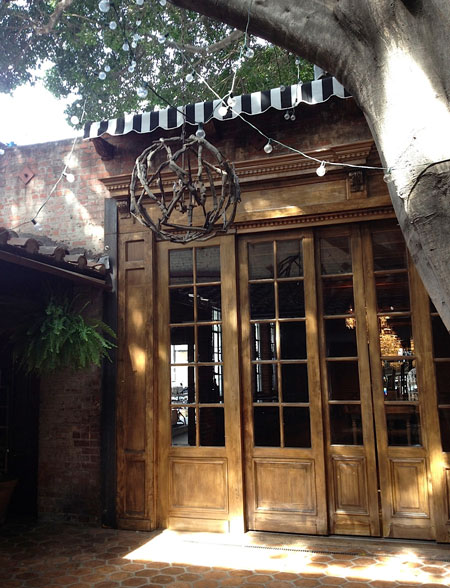 It's a beautiful space all on it's own and needs little to be wedding ready, which is budget conscience bride's dream come true. While the venue seemed like it would be too expensive, in the end it needed so little done to it and came with great furniture and chairs that it made more sense than venues that were lower in cost, but required more rentals, flowers, and overall help. With a few extra touches we were really able to make it our own.
I can't imagine getting the same romantic and personal feeling or more beautiful pictures in any other venue we visited. In addition, the staff was wonderful to work with and made our guests feel comfortable and at home.
Our wedding was such a hit that Johnny Depp held his engagement party there the following March. Did I mention I'm a trend setter?
Stay tuned for photos of the flowers, decor and wedding at the Carondlet as I continue to count down to our anniversary!
Anniversary Countdown!