Happy Valentine's Day! It's hard not to love a day about love. Whether you have a Valentine, a Galentine a Palentine or a Pawlentine, I think we can all agree that Valentine's Day is one of the sweetest days of the year. So what better way to show your love than by putting your heart into a table full of sweet treats for all of the special someones in your life.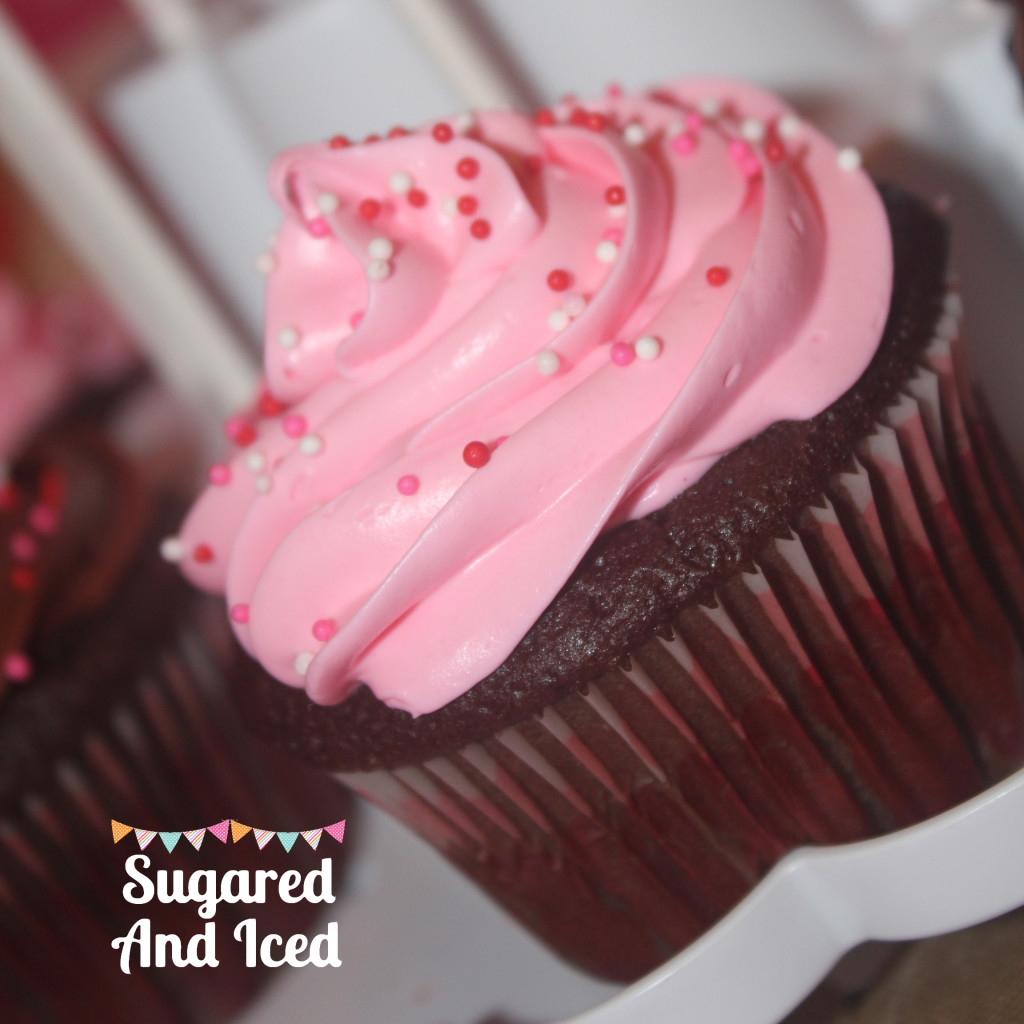 Chocolate is a Valentine's staple, so I made sure to include it in several forms. The dessert delights include: double chocolate heart cake pops and dark chocolate cupcakes to white chocolate bars.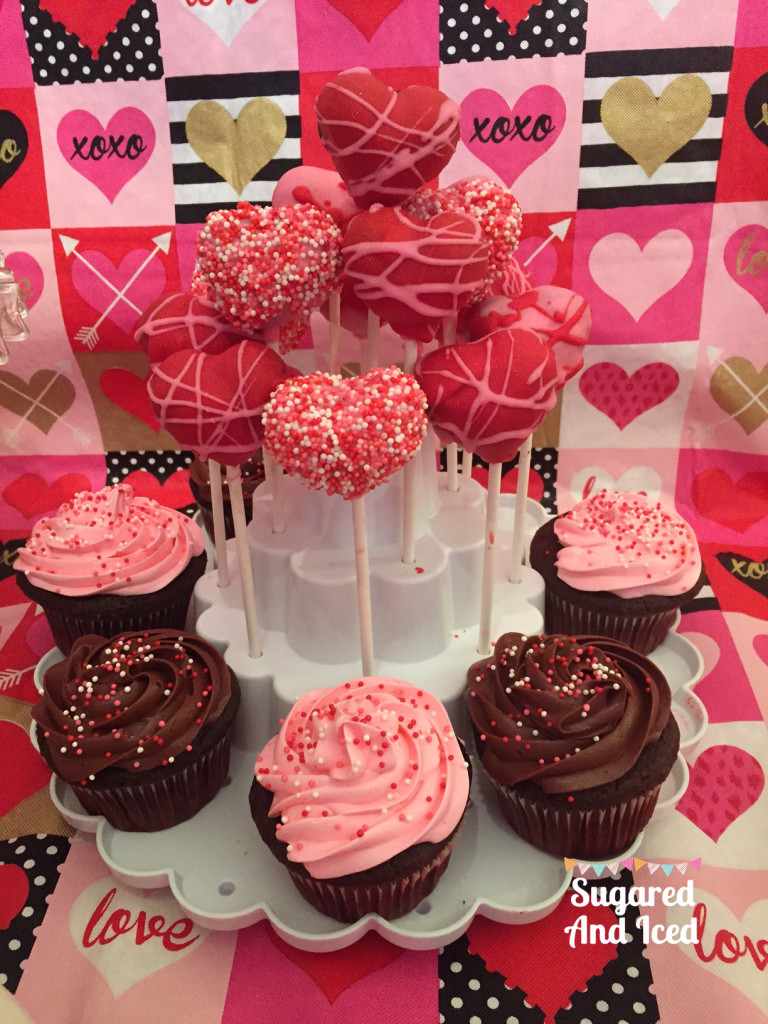 Nothing says I love you like a bouquet of cake pops…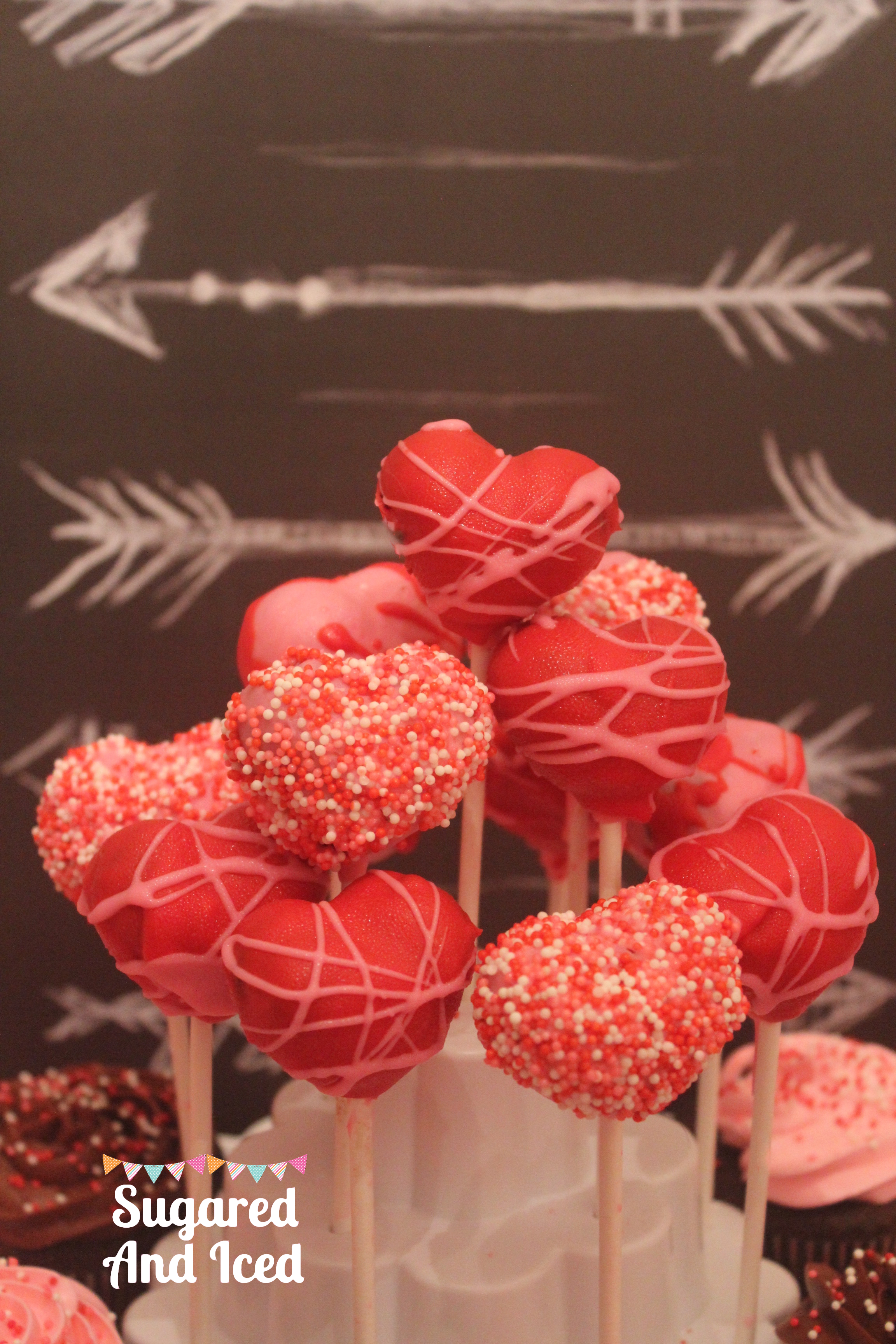 Except for chocolate that literally says "love" you on it. I love making chocolate bark filled with all types of delights, but adding a special message or two with an adorable Valentine's candy mold, makes it extra sweet.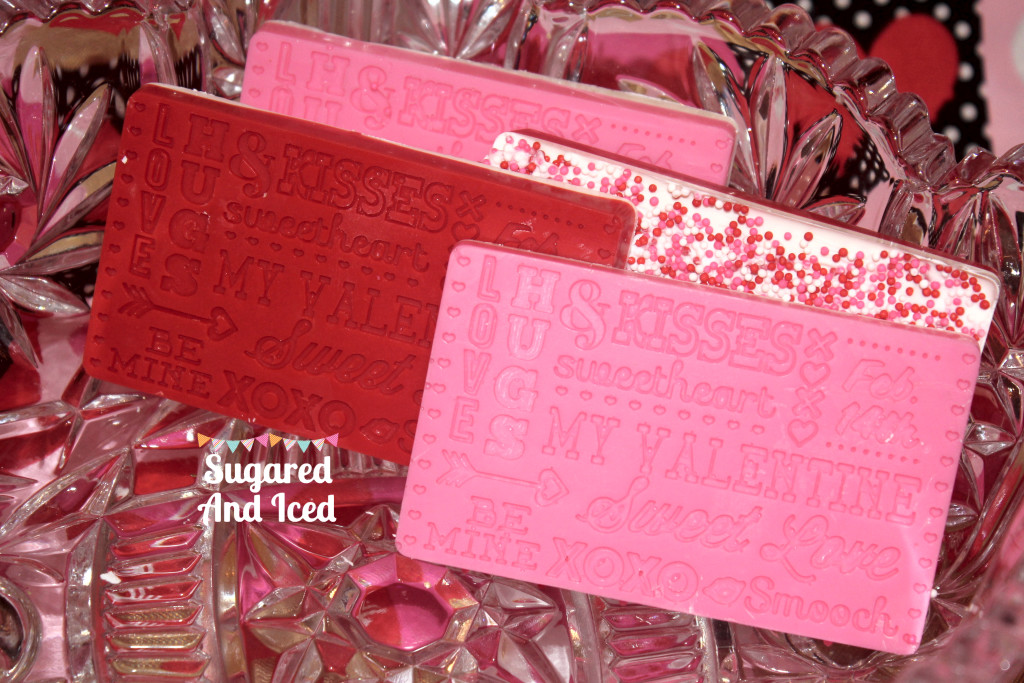 And of course, it's not any type of holiday without a plate full of sugar cookies in my favorite flavor, vanilla orange.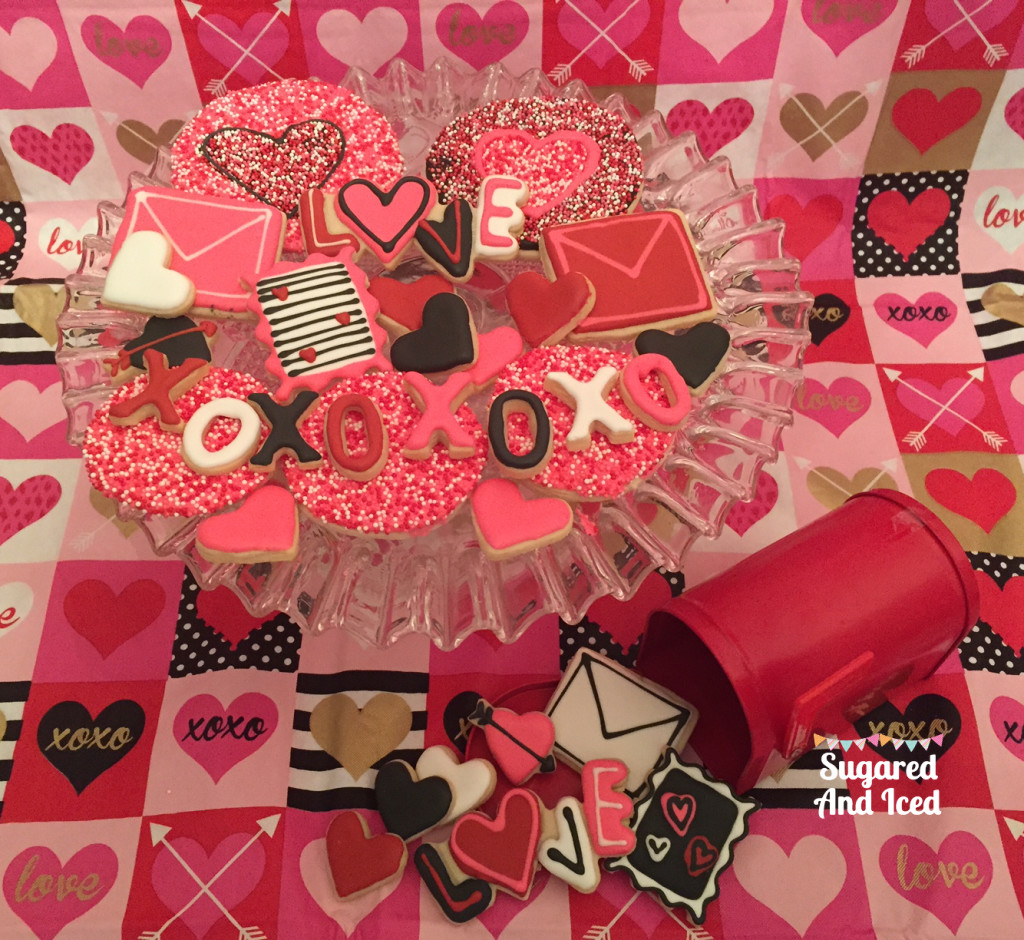 I typically design my cookies long before I make them, choosing the shapes, colors and overall theme. I made these with no ideas in my head at all and no plan, but I have to say I am pretty happy with how they turned out!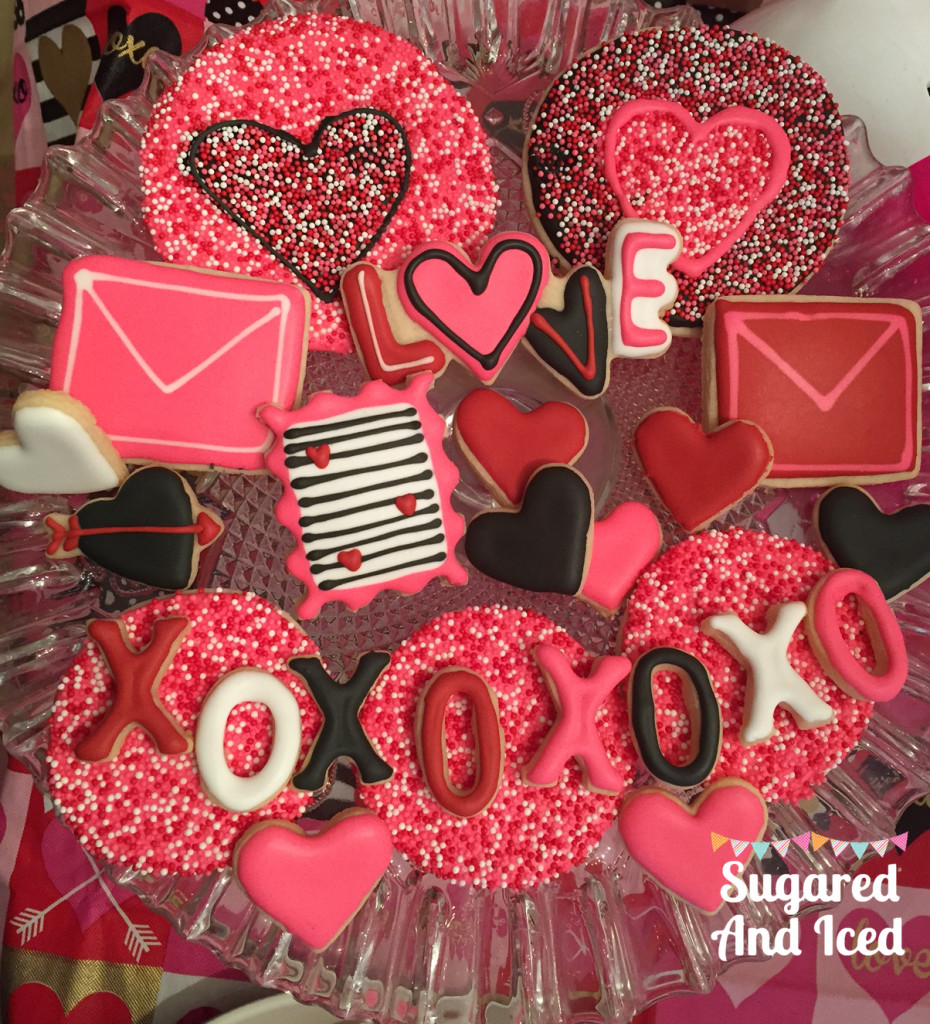 I got color inspiration from the super fun tablecloth and some inspiration was "sent" to me via this tiny and adorable mailbox I picked up a few weeks ago.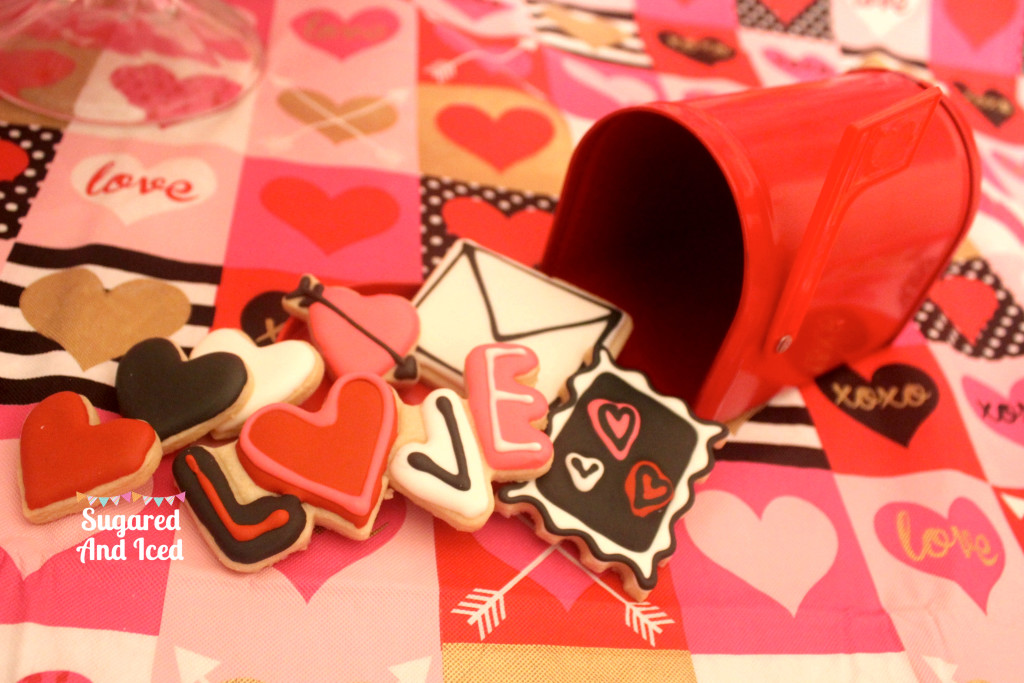 Now off to eat and celebrate. Wishing you and yours a very sweet and happy Valentine's Day!