One of my favorite crafts and decoration items is the pennant banner. For those of you who are unfamiliar, a pennant banner consists of pieces of fabric cut into triangles and connected together to form a hanging banner. They are excellent for a number of reasons, but I love how endless and customizable the options are. Literally any fabric pattern or combination of patterns can become a beautiful addition to your next party, holiday or the perfect accent for your home.
I can't tell you how many times I have had in my head the perfect idea and color scheme for a party only to go to the party store to find nothing to tie together my look. When I discovered the fabric pennant banner, my life was changed and if you can think outside the traditional banner, your life will change too. With the fabric banners you are not limited to the imagination of party store buyers. You can chose from a large selection of designs at your fabric store and you can go a step further to customize and embellish them for the get the perfect match for your theme. And what makes them even better yet, is that you can reuse them for years to come!
I regularly have these hanging in my house and switch them out regularly for parties, birthdays, events, my mood and of course, my favorite — holidays. My most recent creation however, was not for me (although watch out Halloween), but for my mother. A regular customer, and a fan of the banner, she has one hanging in her house all year round. It's the perfect accent for her and my dad's lake home, which is decorated with an eclectic and beautifully styled collection of wooden fish, driftwood, boat oars and netting. (My mother's home decor and her design skills are well worth a blog post, which I promise is to come) The last one I made her was for Thanksgiving, but since I chose fabrics that were a subtle combination of beach and fall and matched the house so well, she was able to keep it up all this time without anyone being the wiser. But as she is well deserving of my time and sewing skills, she was overdue for an update.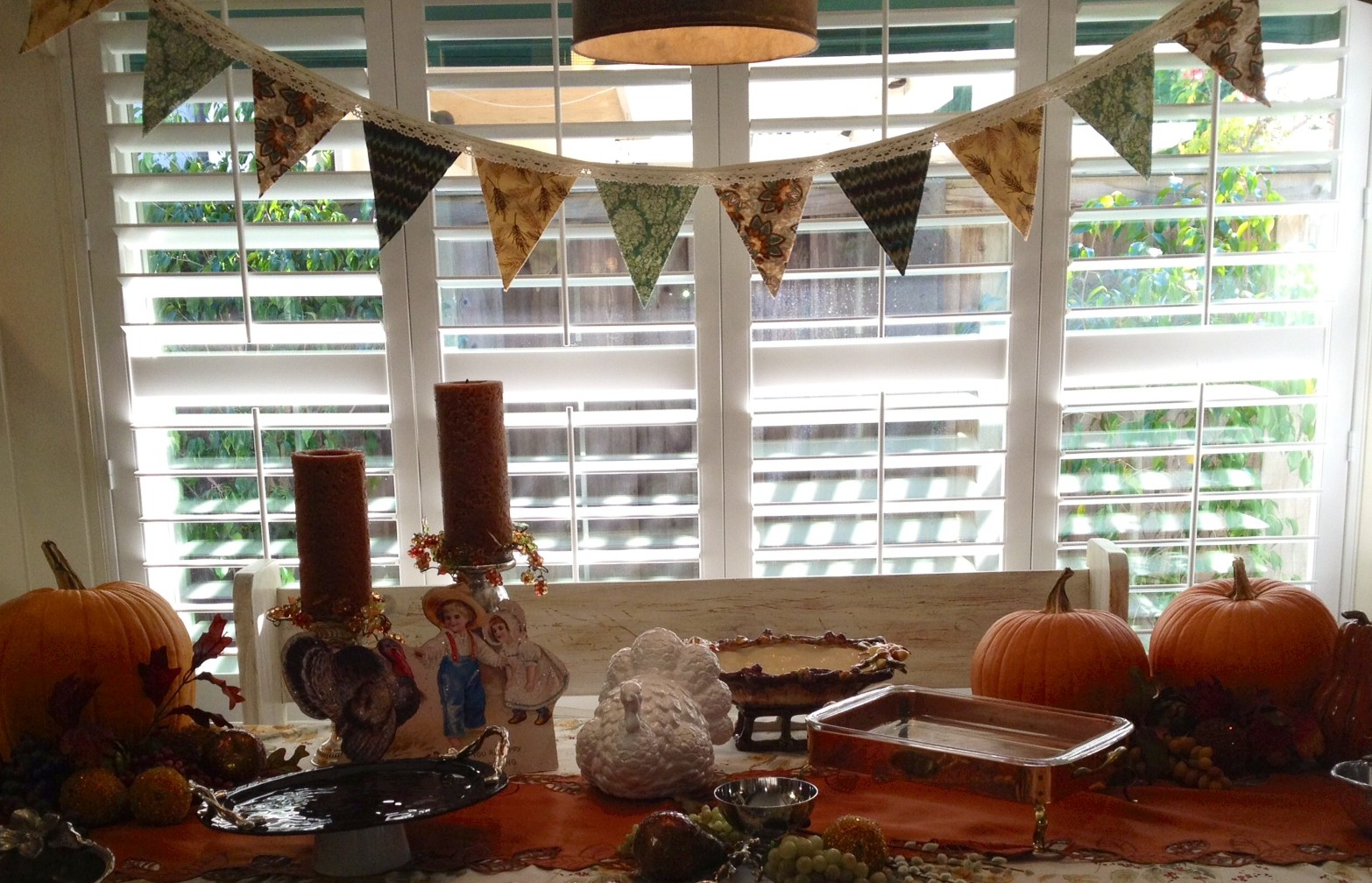 Being that they have a boat and the house screams lake front, Americana, it was only fitting that the next banner be for the patriotic holidays of Memorial Day, Fourth of July and the upcoming Labor Day. Is there even a bad time to have red, white and blue hanging in a "boat" house? I think not.
And really doesn't the lady who created this, deserve a little something special to help her celebrate America?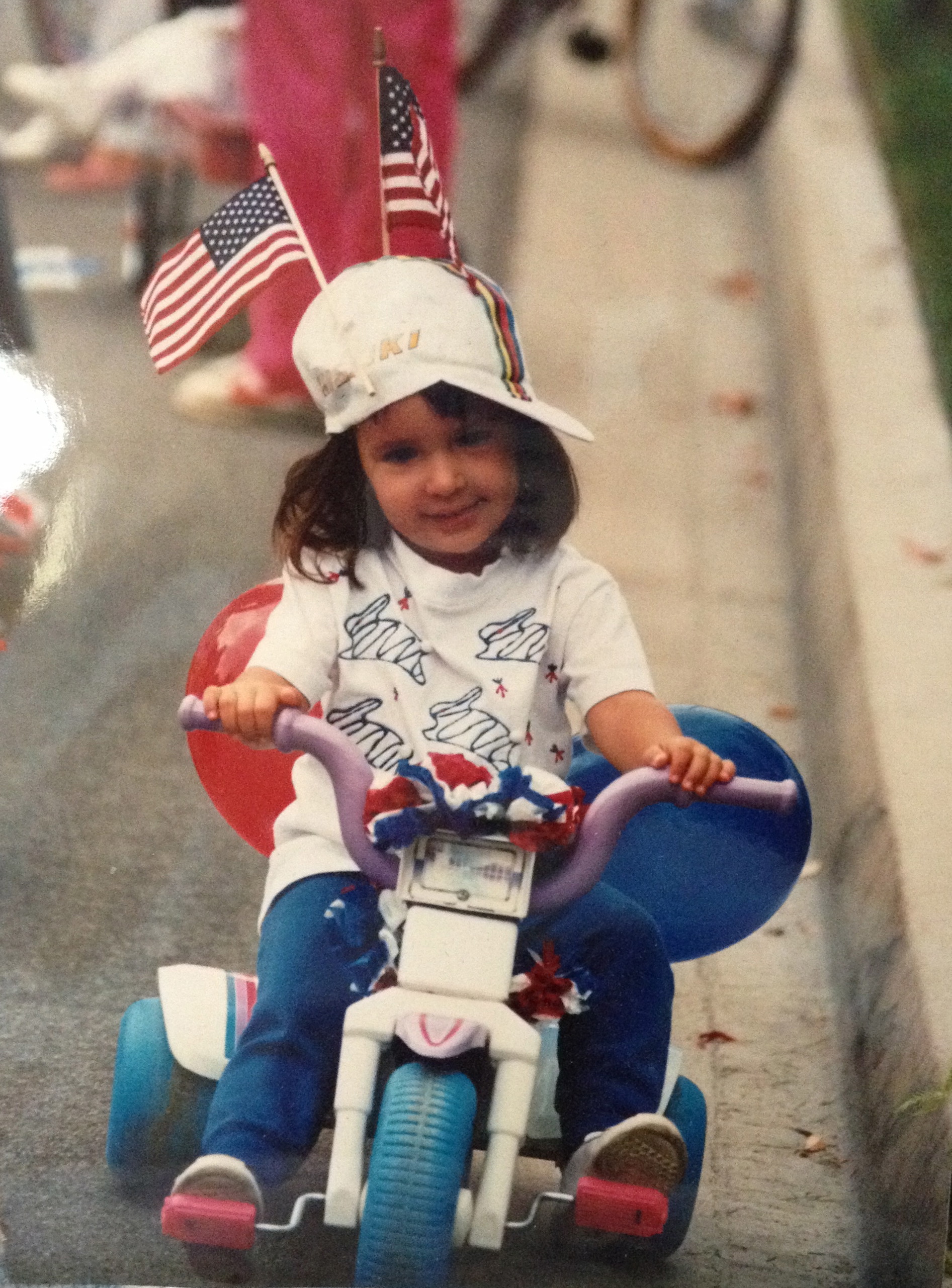 Again I tried to pick fabrics that hinted at the holiday, but went more for a rustic patriotism than a firework blasting Fourth of July to give her the longevity in the use.
I like to make mine a bit sturdier by making them double-sided and sewing the sides of each individual triangle before connecting them together. I topped this one of with a red and white rope which tied in the fabrics and the nautical theme perfectly.
While I of course think it came out pretty darn good, what makes it great is how it compliments the other decorations in the house. I should mention that the pictures are not staged but are 100% what the table looks like all the time, unless of course there is a party or a holiday, in which case you can multiply this by 10.