I love muppets of all kinds and the friends of Sesame Street are no exception! In fact I have often joked with my husband that our future children will be sick of us playing muppet songs over and over, instead of the other way around. I mean did you see our wedding video? But I digress…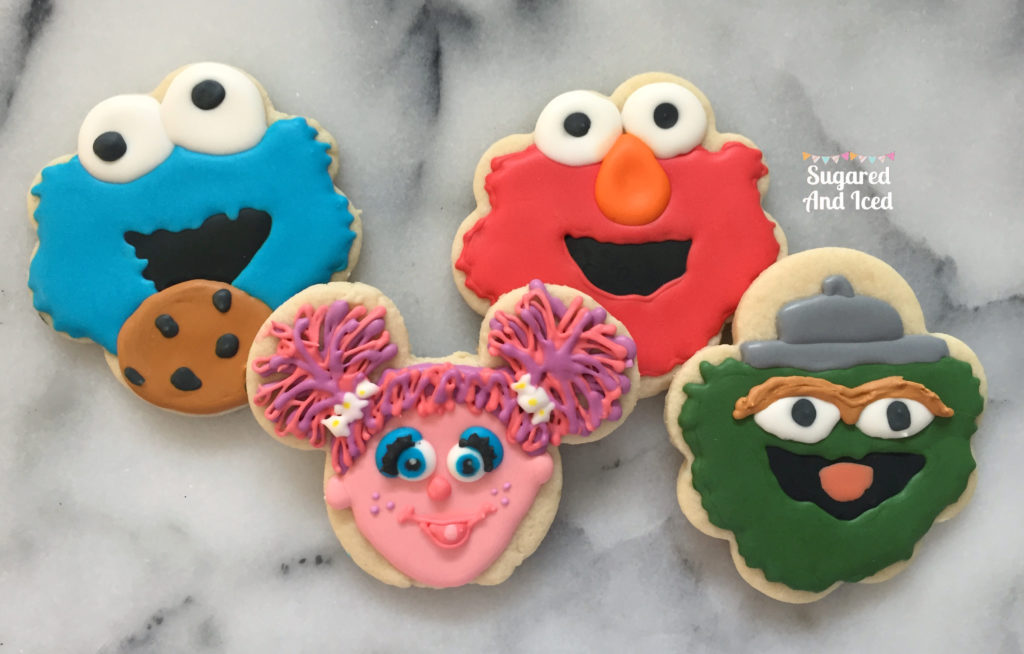 Elmo's fuzzy face is kissable.
Cookie Monster understands me at my core.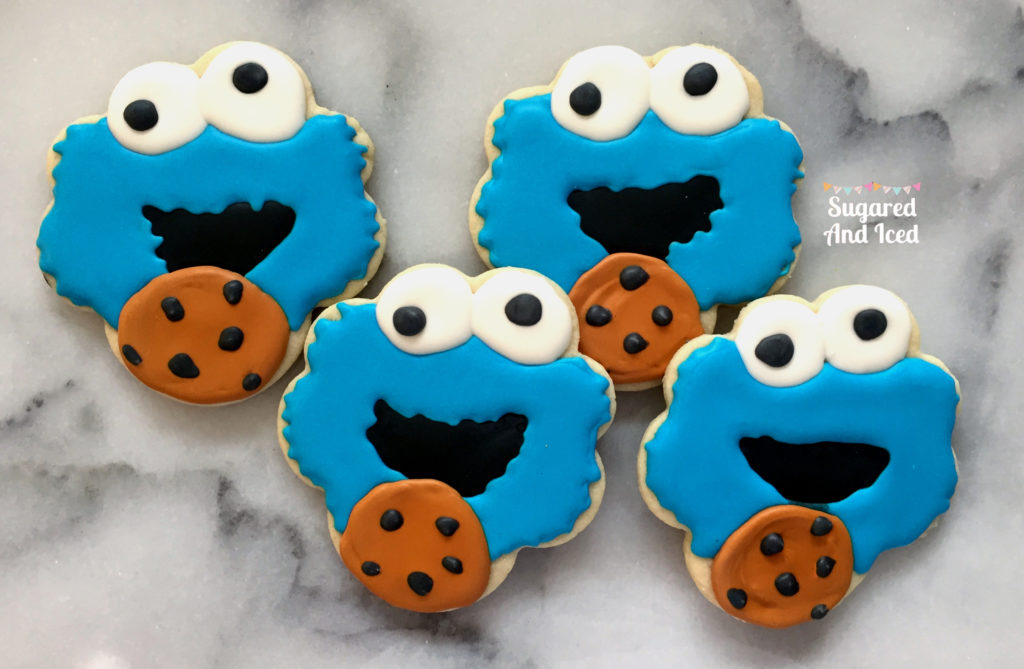 Oscar the Grouch is everyone from time to time.
And Abby Cadabby is the perfect amount of glitter and fluff that we all need in our lives.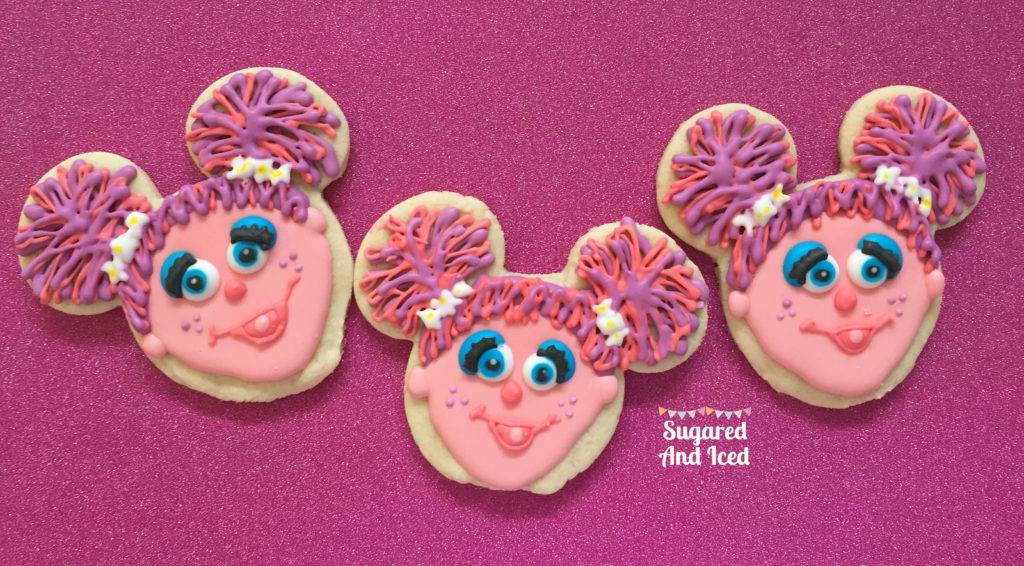 And of course we all can thank Sesame Street for teaching us important life lessons and getting us counting past 10. So needless to say, I was delighted when I got a request for Sesame Street cookies for a little lady's birthday, featuring her favorite characters.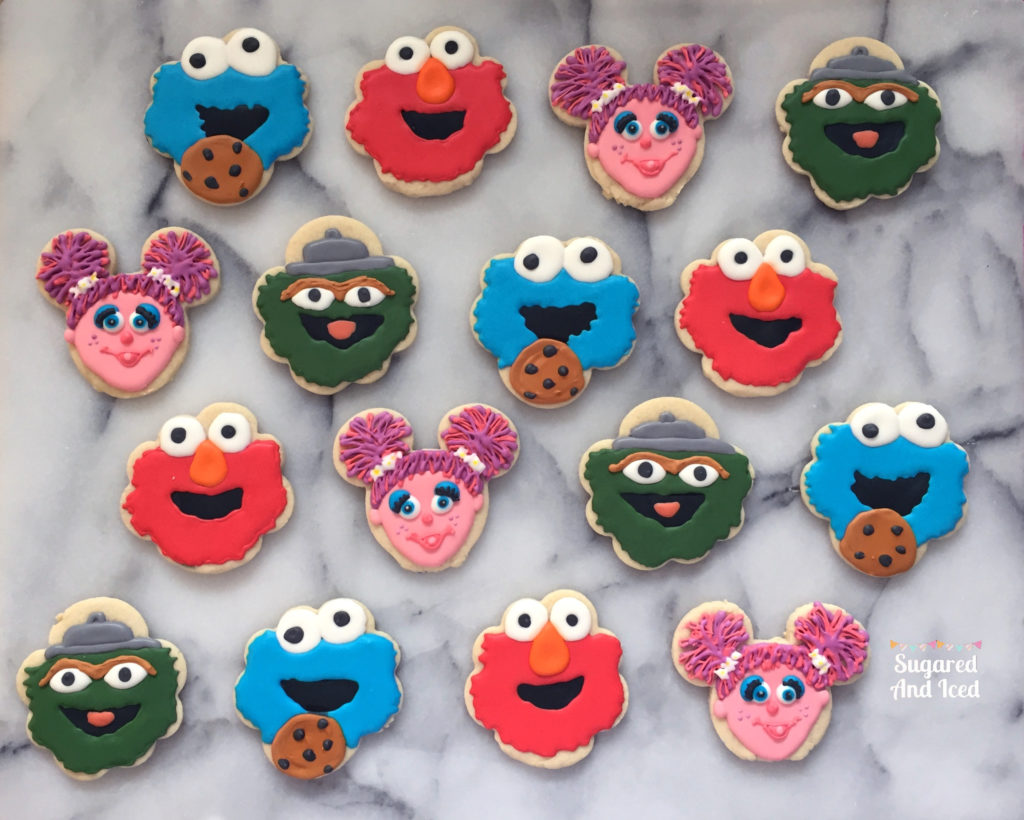 These happy faces are contagious! Hope they make you smile today!