Earlier this week I told you about the awesome 3-D printed cookie cutters from Printsicle.  Among the collection was an adorable orangutan cookie cutter. I have a couple of big ideas ahead for this cookie cutter, but I decided to start with the orangutans in their purist form, enjoying their festive jungle settings.
I just love orangutans, it's going to be hard to eat these guys, I'm kind of attached.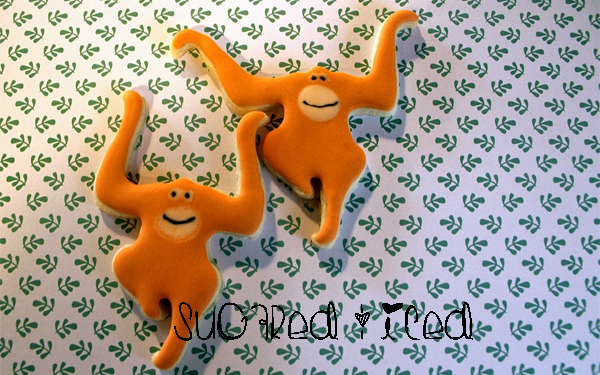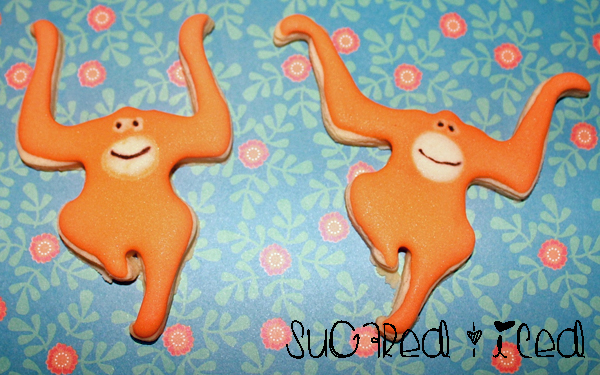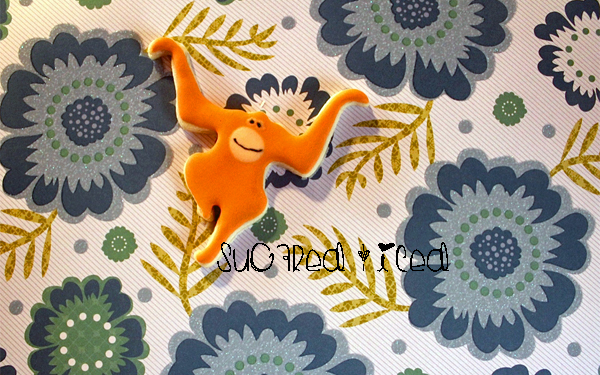 Want an orangutan of your very own? Visit Printsicle on Etsy or order a set of decorated  orangutans for your next event!