Happy New Year everyone! I'm sure everyone is busy setting goals and putting their New Years plans into action, so I'd like to take a moment to say thank you to everyone reading this! Thanks for supporting my crazy hobby which is now on its way to much more than that. Whether it be taste testing, giving me design ideas or just liking my many photos, thank you.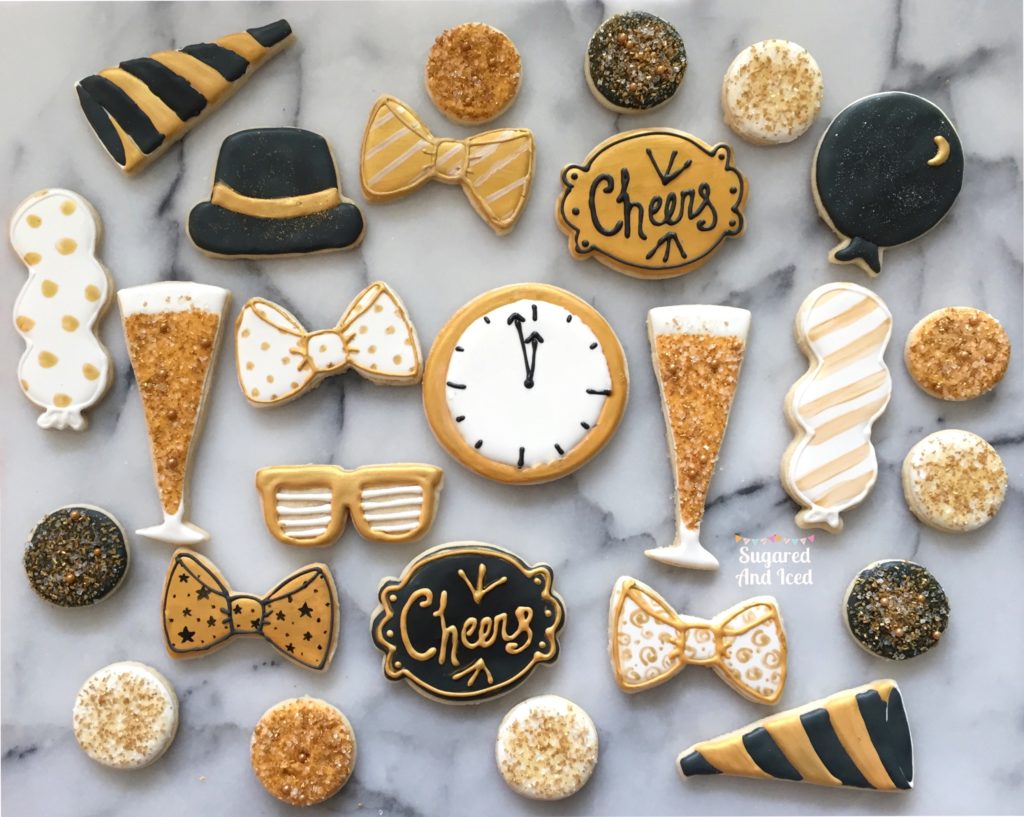 For those of you who don't know, 2016 was an interesting year for me. I lost my job at DogChannel, replaced it with an actual dog and took some time to think about what I wanted to do with my life. As you may have noticed from the lack of blogging- I took a little break from the computer. I started writing freelance with a focus on crafts and food and dogs. I made a lot of cookies.
I am really happy to say 2016 was a great year for Sugared and Iced. Lots of new designs, ideas, techniques and tools went into hundreds and hundreds of cookies- which is a crazy thing to think about! I had so much fun making cookies based on new requests, holidays and trying out designs to develop my own style. Most importantly, I finally got serious about making it more than a hobby.
So now that I've made you read this far, the big news! Drumroll please….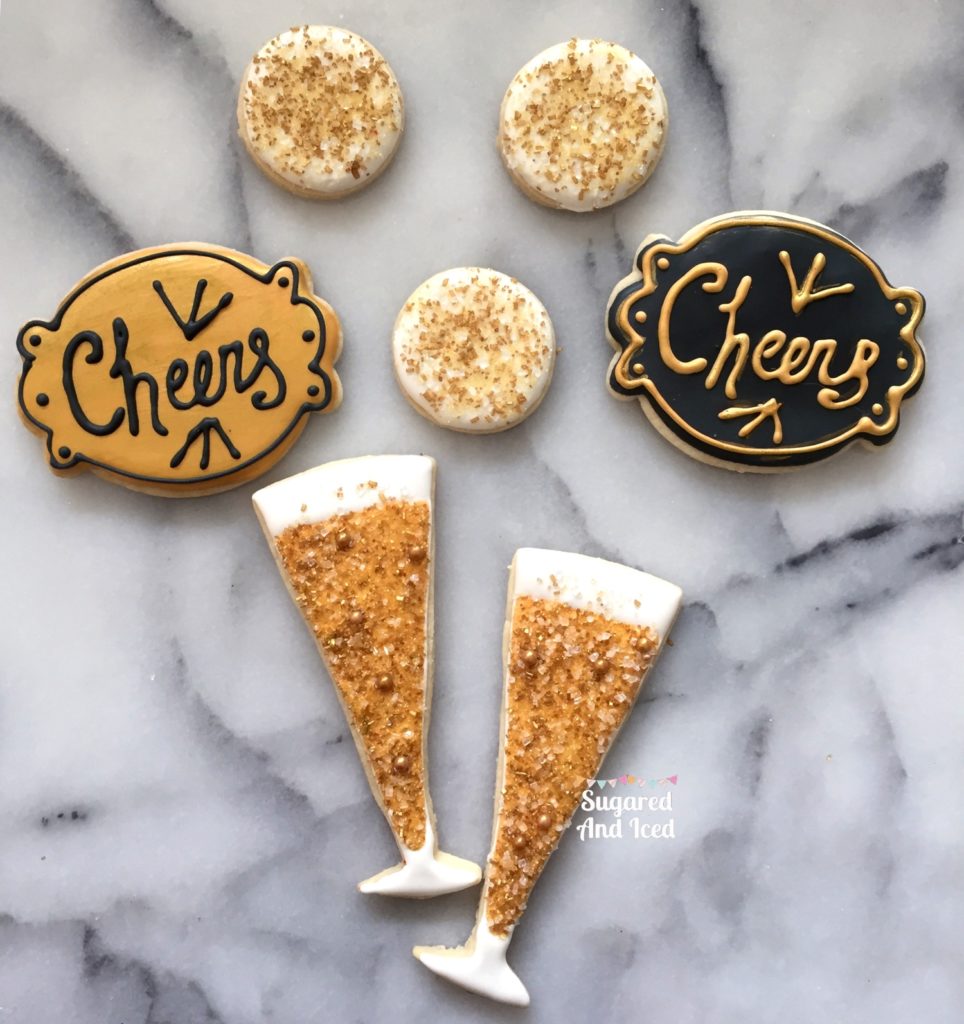 I am very excited to announce that Sugared and Iced is now officially open for business with a class B Cottage License! After building an awesome cookie station in my kitchen, I finally took the leap and submitted the cottage license that I have been hanging onto for months. After a kitchen inspection was passed with flying colors, I can now not only sell to my Orange County fans, but I also have the opportunity to explore pop-up shops, farmer's markets and putting my desserts in stores in the area as well.
If that's not something to celebrate I don't know what is! So while starting a new year is always exciting, I definitely feel that I have a lot of great things to look forward to and a lot of hard work and goals to kick off.
So here's to a great start to 2017! Wishing you all health and happiness and sweetness in the new year.