So you may have noticed it's been a while. Much has been going on and in the last month I have traveled to Calistoga, Los Angeles, Alaska and Orange County, celebrated a major birthday and capped it off with a memorable road trip to Reno and Wendover, Utah. I am pretty sure I have spent more nights away than I have in my own home, but I'm back now and that means it's time to talk cookies!
Graduation season was some time ago, but I felt these cookies were still worth sharing. Graduation is an exciting time for every kid…person? How old am I now that I think college graduation means "kid." Oh those crazy, young whippersnappers with their college pride and wide eyed excitement for the endless opportunities that grace their futures.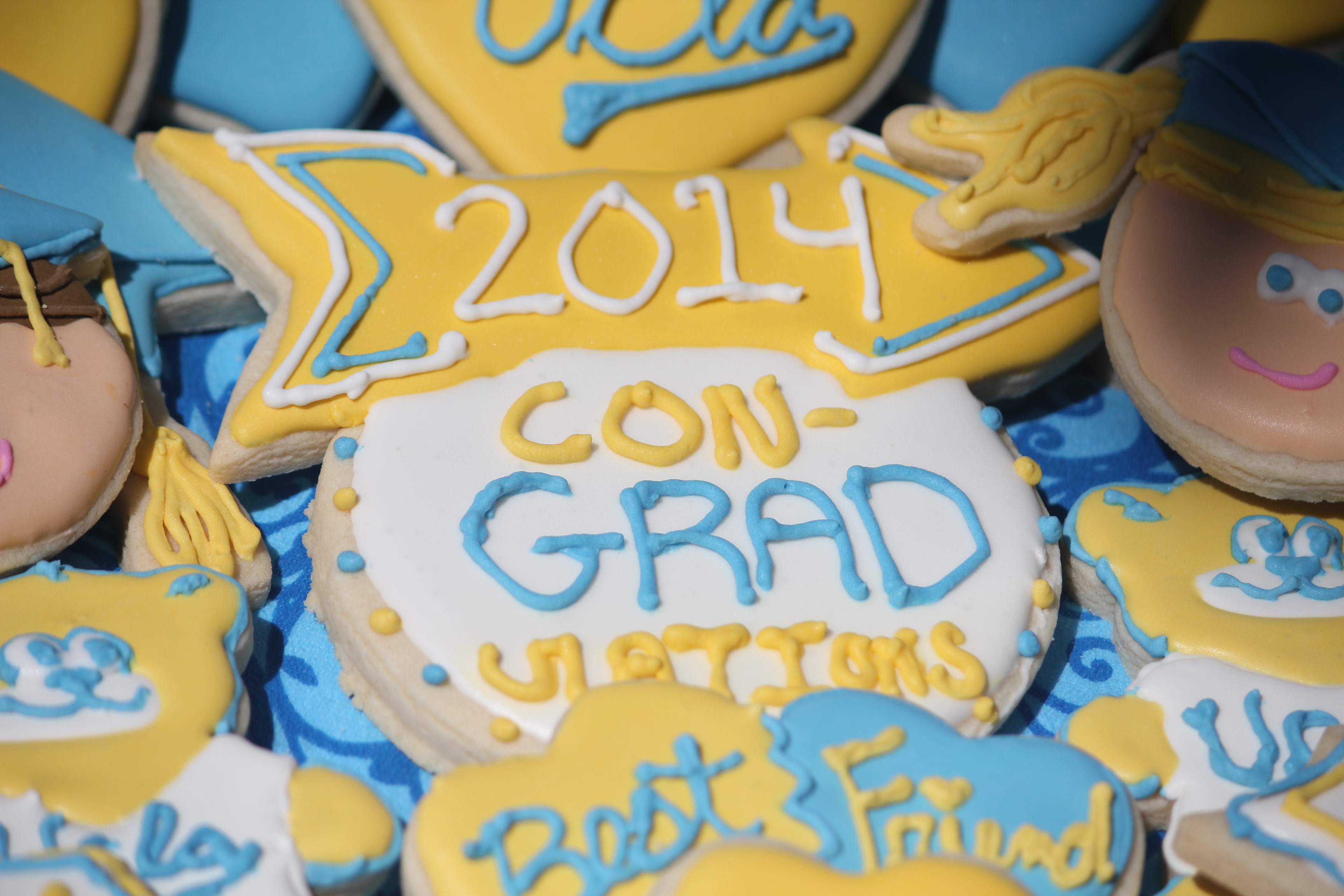 When asked to make graduataion cookies for two accomplished colligates, I was excited of course to partake in commemorating such an important celebration. One thing I felt was important in this cookie design was capturing the feeling of this exciting event, the youth, the energy and of course the pride for the school that made it all possible. While I never went to UCLA, growing up in Orange County, I am more than familiar with the blue and gold, the iconic UCLA logo and of course the bear. Since this party was for two graduating ladies, I wanted to keep the colors and drawings feminine and vibrant. I wanted to try out some new cutters and techniques so I probably got a bit carried away with the quantity of designs, but it was fun – so totally worth it. Okay, enough of me, onto the goods!

Here's the whole set- 3 dozen in all. Doesn't it just scream college was awesome?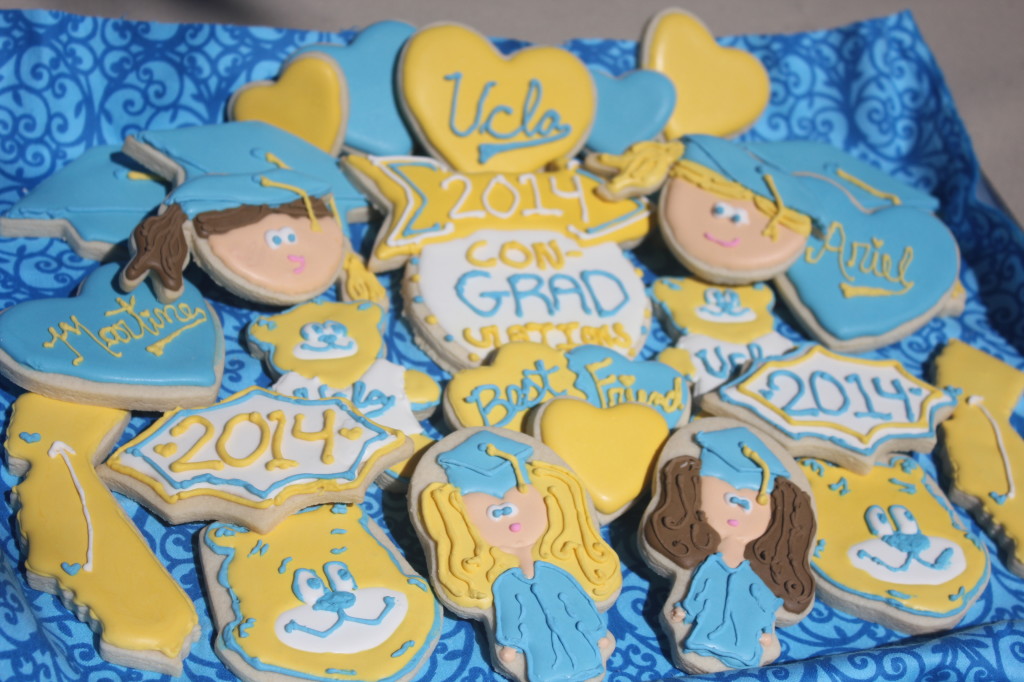 Here are some close ups of the different cookie designs.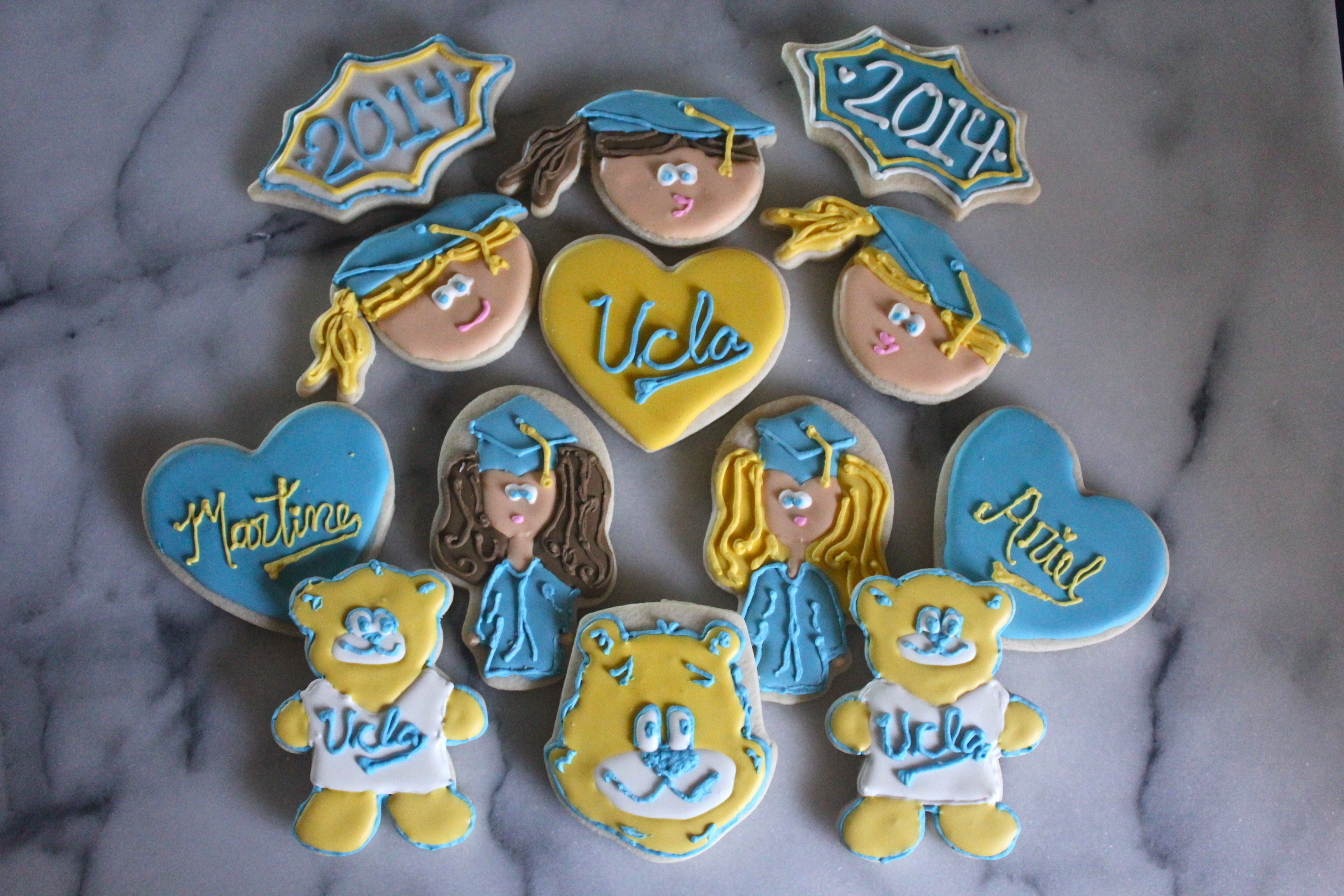 These ladies all dressed up and ready to go!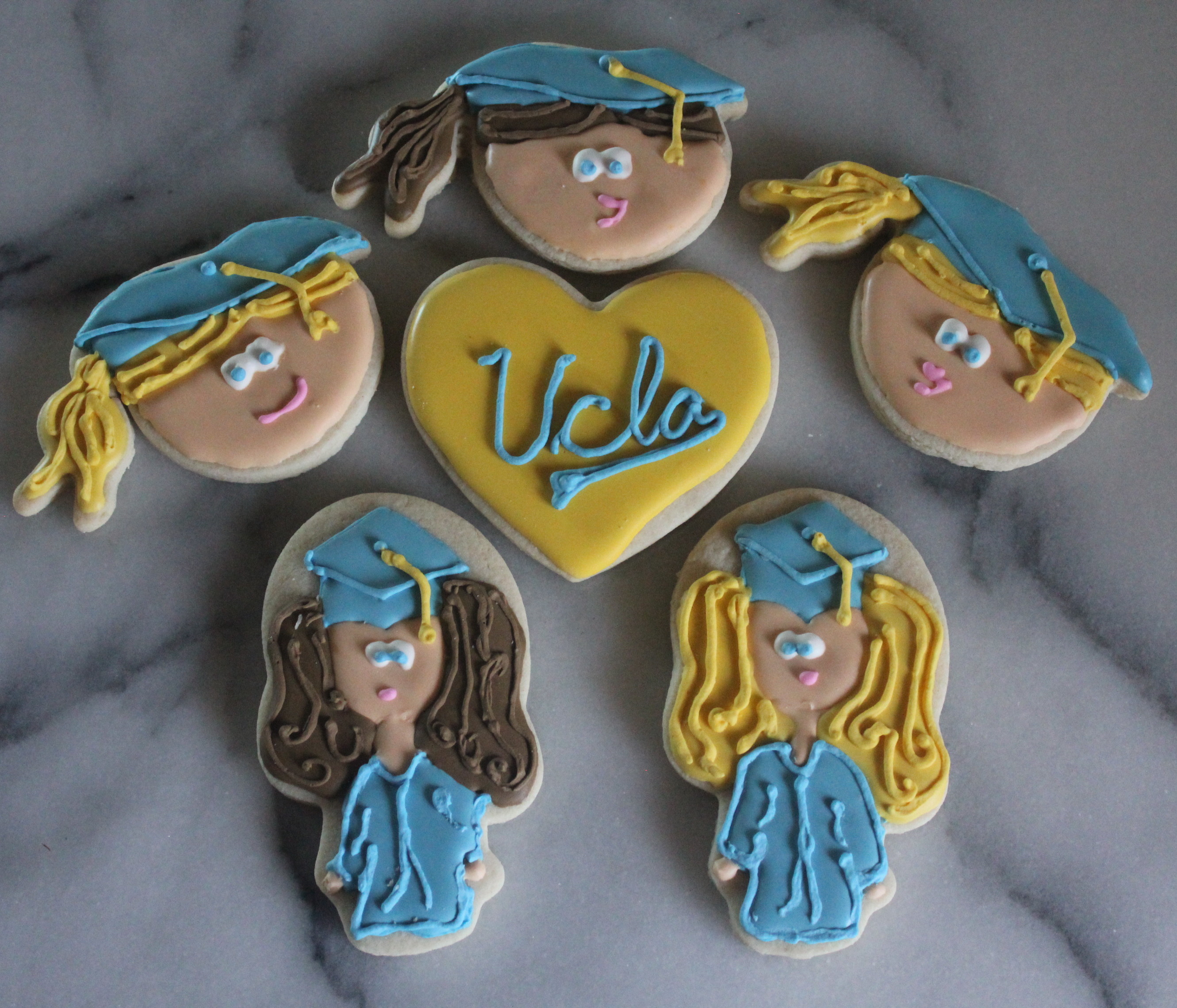 No graduation or graduation party is complete without a hat and tassel.
I love this California cookie cutter and I knew it would be a perfect addition for these California girls who are heading back up north for their next adventure!
I love hearts, who doesn't really. Such a cute touch to any celebration. The love is in the air!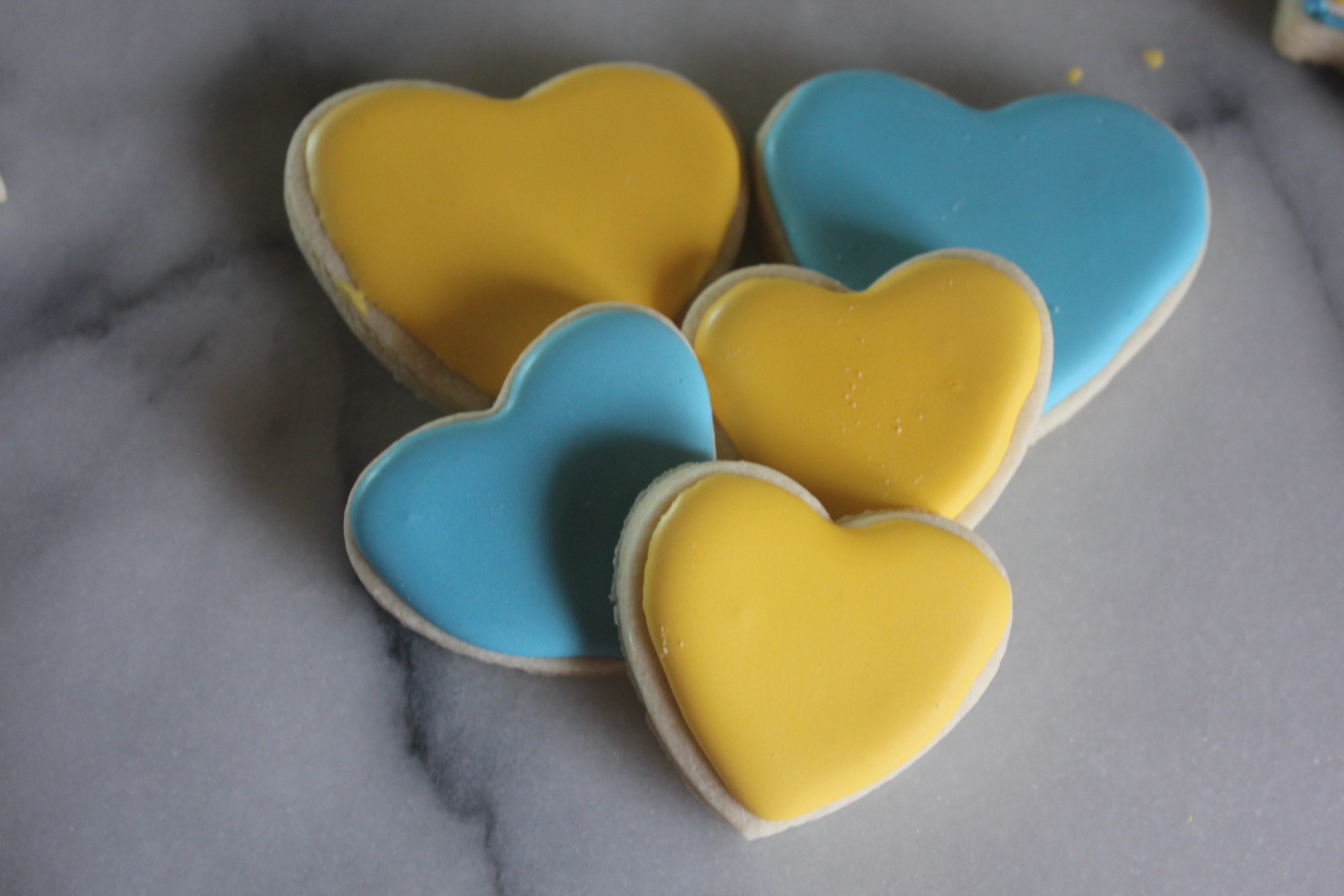 Remember that post I did about using cookie cutters beyond their original intention? Can you guess what kind of cookie cutter this one is?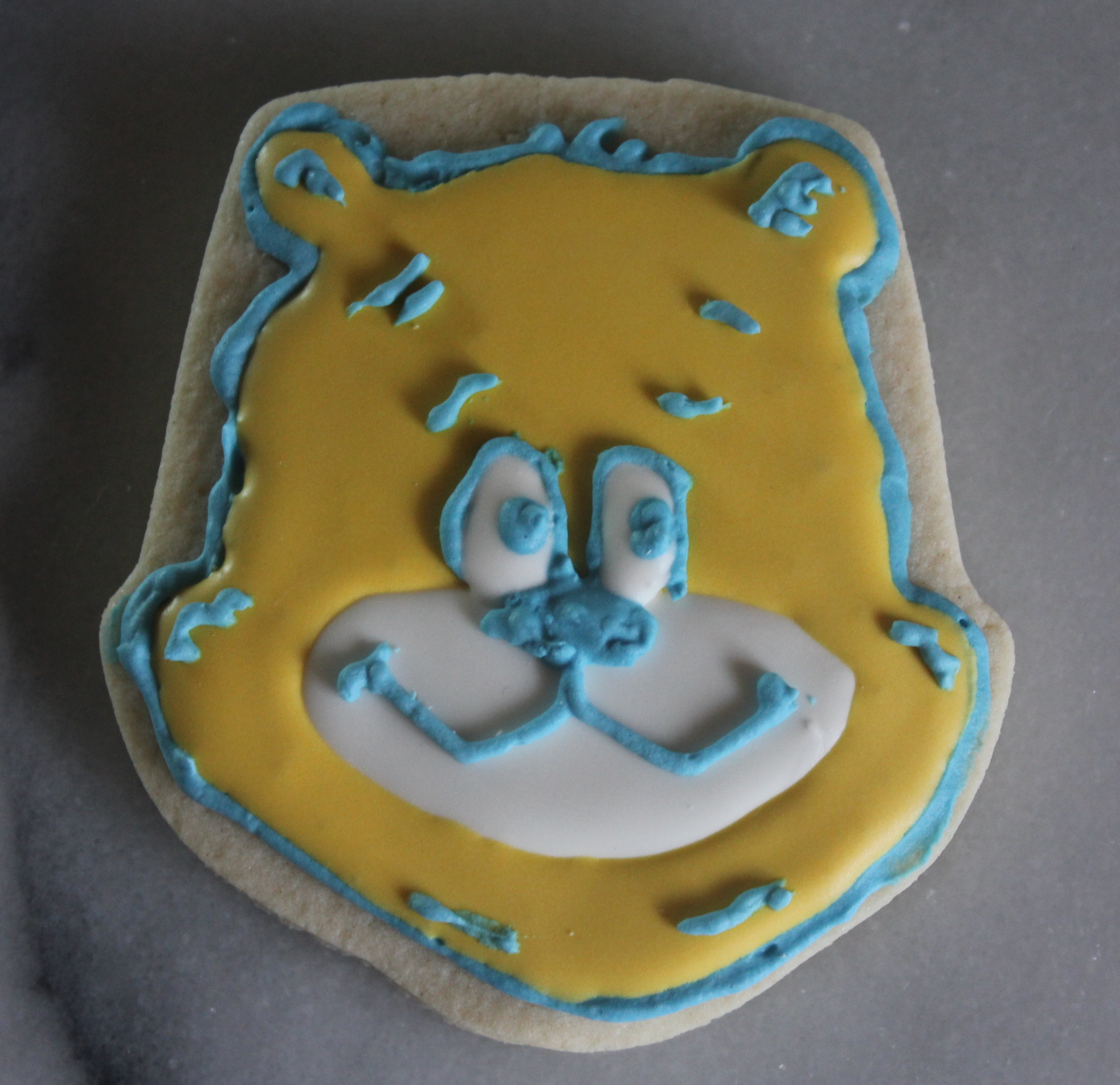 And one last photo of the cookie recipients doing a side by side with the cookie versions of themselves. You'll notice a couple of birthday cookies mixed in their as well, but I'll save those for another day!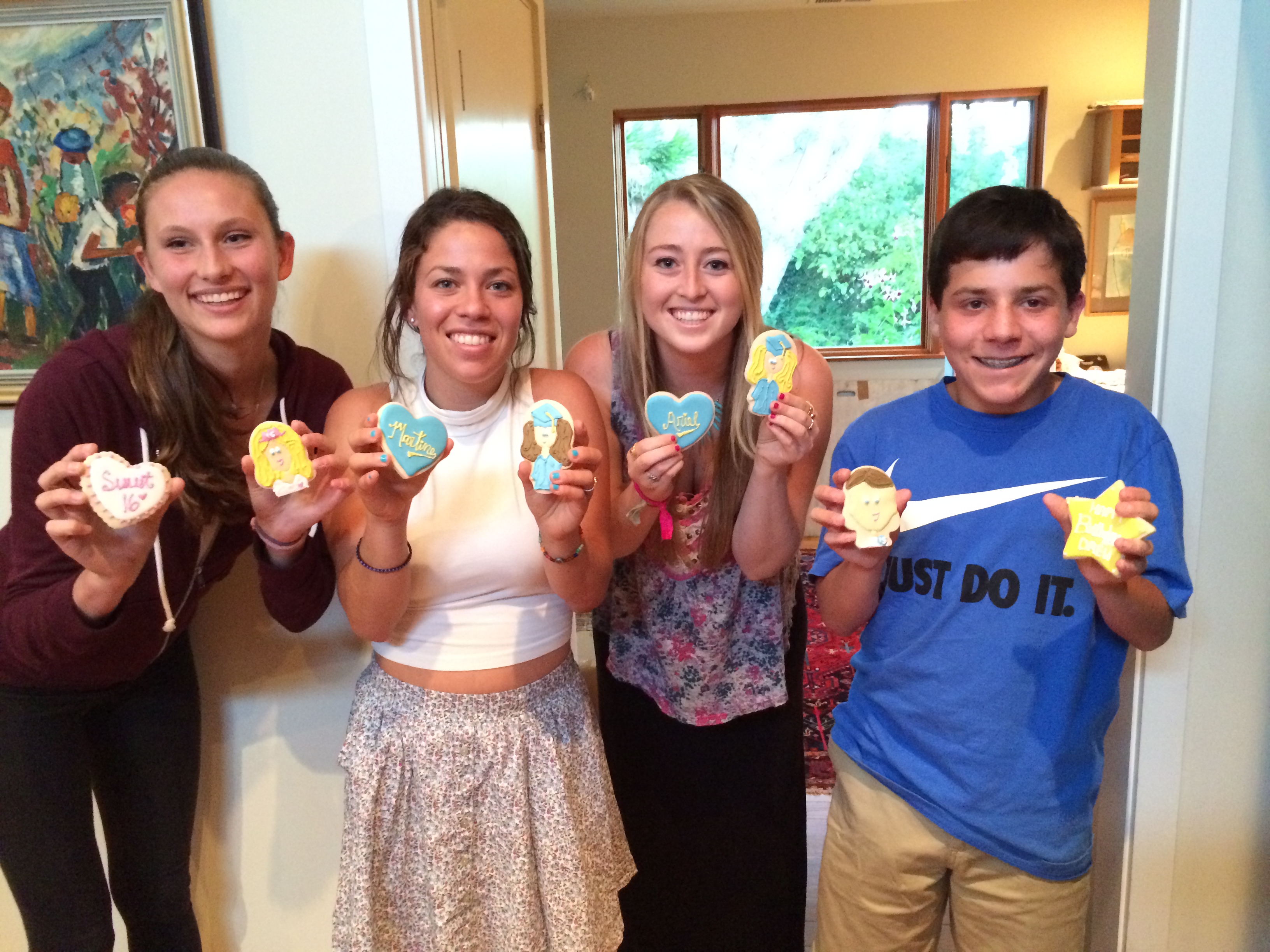 Happy graduation to all and good luck to all those heading to or back to college in just a few weeks!