Like the Easter Bunny, hot cross buns are an Easter tradition for many families. Put them together with a simple trick and you get a whole new tradition you'll want to repeat for years to come.
Hot cross buns are spiced and iced raisin bread rolls that make a beautiful and tasty addition to any Easter brunch or dinner.  In addition to being delicious, but the act of sharing the buns is a symbol of friendship throughout the upcoming year. Isn't that nice? But if regular buns means friendship, can you imagine the joy and love that will result from the giving hot cross bun-nies?!
It's probably too much. I mean honoring a tradition with word play, holiday icons and animal shaped foods all at once? This should most likely be reserved for people who you definitely want hanging around all year. But if you think your guests are deserving or if you have little ones coming, by all means, make the bun-nies. Just don't say I didn't warn you.
Making the Dough
What I love about these bunnies is that you can make them out of all kinds of rolls and it doesn't just have to be for Easter. Use your favorite hot cross bun recipe or pick a more savory roll that matches your meal. If you are not up for baking bread from scratch, you can get get unbaked rolls in the freezer section making this is an easy treat for the kids (or child-like adults) for any occasion.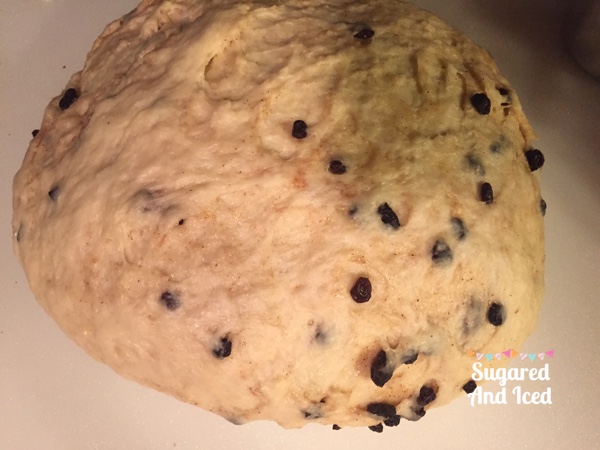 I used a recipe adapted slightly from the one here: PioneerWoman. I used currants instead of raisins since they are smaller and added a few extra spices. This recipe uses a cinnamon roll base that is delicious, but admittedly may have been a little soft for my purposes. If you want to try it I'd add a little more flour and also take her instruction to heart that you will not need to use all of the cinnamon sugar topping. I may or may not have taken this as a challenge and tried to stuff all of the sugar into the dough. Cinnamon sugar is a terrible thing to waste, but does make for slightly gooey bunnies.
Follow the instructions and when your buns are done rising don't put them in the oven just yet. It's time to bunnify them.
Turning Buns into Bunnies
Once your rolls are shaped and done rising, it's time to make them look like bunnies. If your dough spread out like mine did, it may require a bit of compacting and reshaping. I mad mine a little more oval to mimic the shape of a bunny. I also tried to push in some of the currants so that the ones I added for the face would be more obvious. Be gentle with this process and don't squish them too much, no one likes a dense bunny.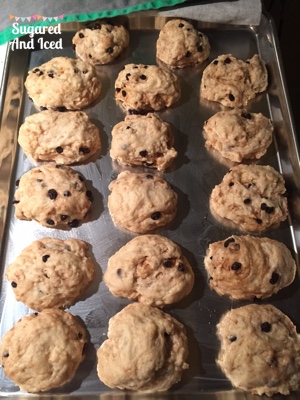 Once your rolls are shaped, take a pair of kitchen scissors and cut two triangles into the top of each roll where you want the ears to be. Place you scissors flat against the roll and make one quick snip for each ear. They won't look like much yet, but as the rolls cook, the ears will rise up slightly.
Next use currants or raisins to add eyes and a nose.
Brush with an egg white and a touch of milk to make your bunnies nice and golden in color.
Bake according to your recipe and wait for the magic to happen.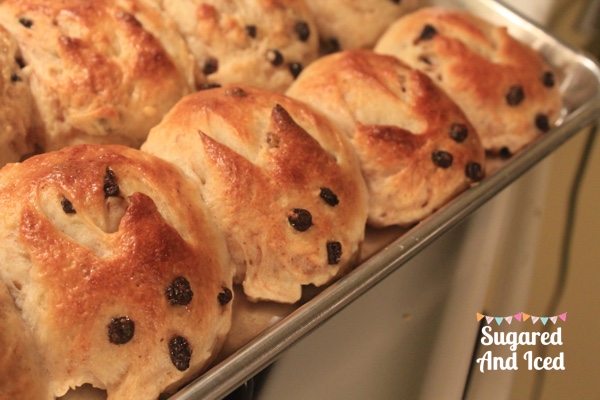 Hot cross buns are traditionally covered with a thick icing in the shape of a cross. Since I didn't want to cover up my bunnies, I opted to serve them with icing on the side, but you could also make a thin glaze that would give them a white rabbit look.
You can place one on each persons plate for a set table or stack them up for a buffet. And while I can't promise the bunnies will multiply, like bunnies, the compliments certainly will!