Halloween is my favorite holiday, time of the year, season, flavor – you get the idea. It also tends to be a busy time of year, parties, anniversary, pumpkin picking, pumpkin eating. But this year, I've put some of that fall energy into baking and decorating cookies!
I have several Halloween designs available this year and I am very excited to announce that I've perfected an all new Pumpkin Spice flavor! It smells and tastes like a warm bite of fall and will be available through Thanksgiving.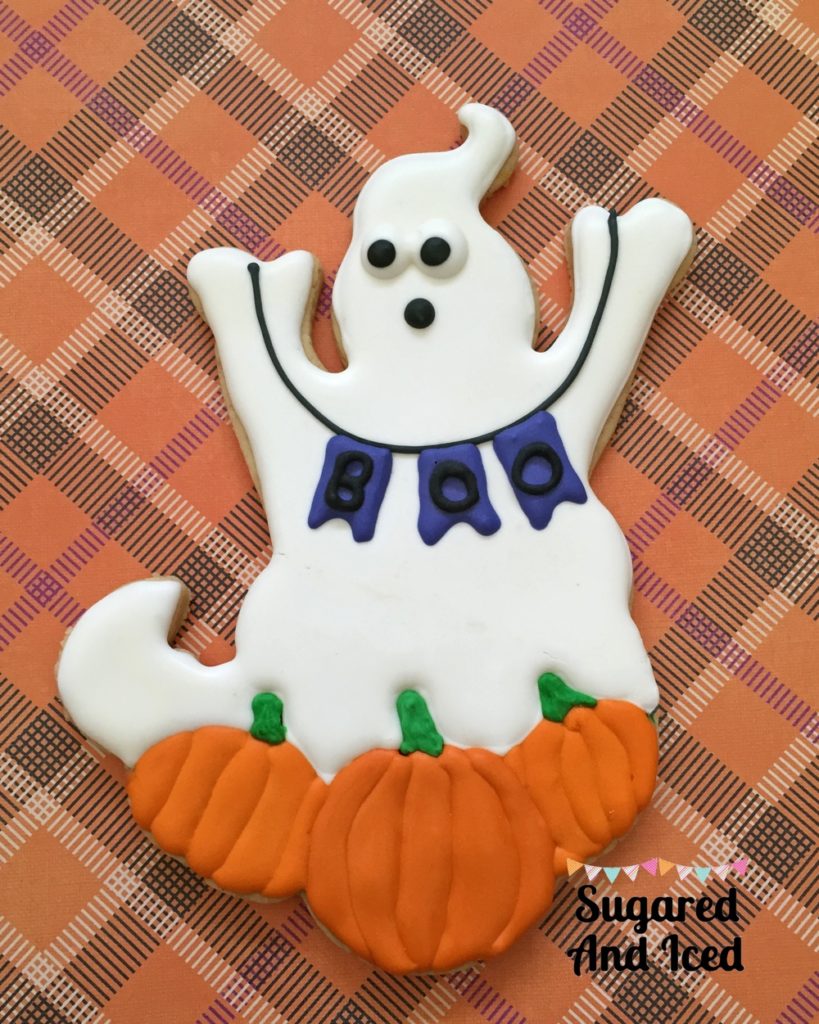 This ghost pretty much sums up Halloween for me: Cute, pumpkin-filled and carrying a banner! He is a big boy at almost 6 inches tall. A lot of cookie, or just the right amount if you ask me.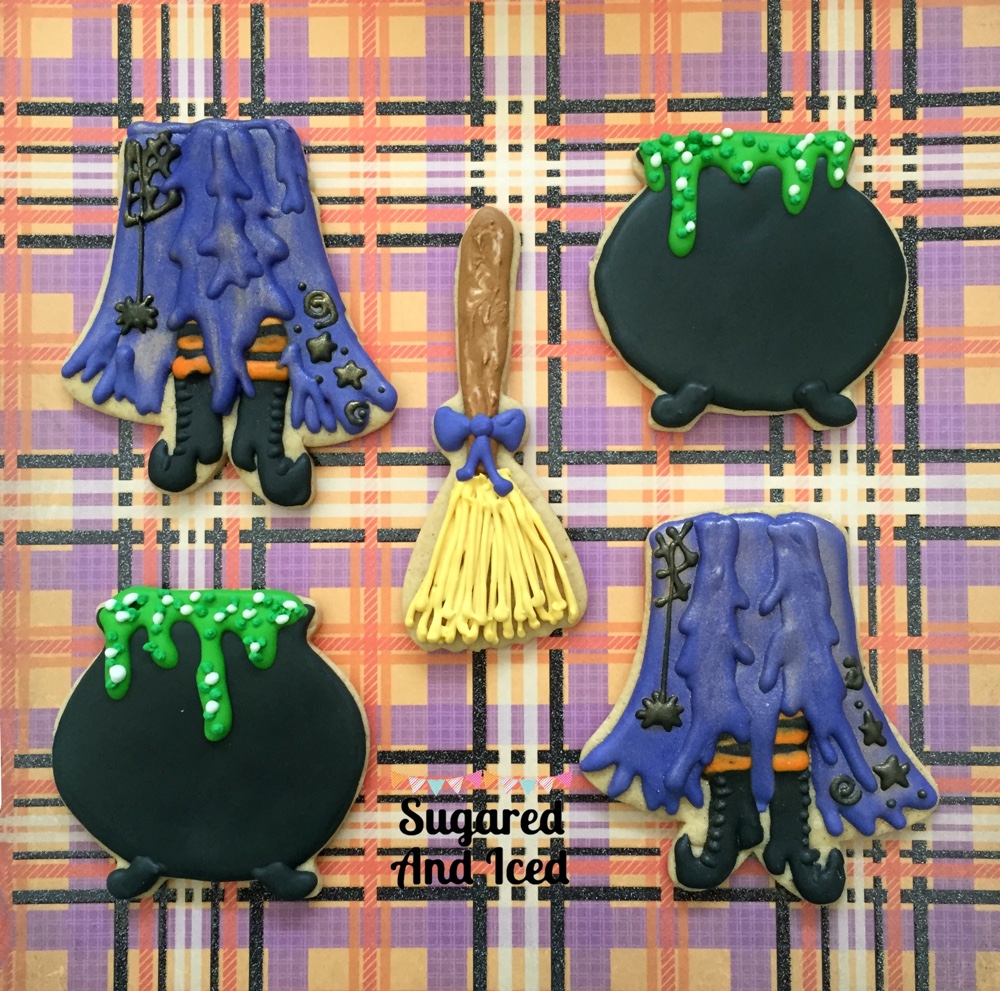 I really love this witch set. Classic and a little mysterious! I had a lot of fun making the details on this one and creating a bewitching style. From the witches high boots and striped tights to the layers and designs on the skirt she gets an extra bit of magic with a dusting of edible gold dust.
All of these designs are available on my Facebook page or send me an email at Sugared.Iced@gmail.com for more information on custom orders and designs! Happy haunting!