Did I mention I love Halloween? There are so many directions you can go with Halloween, it's so versatile – from cute and funny to spooky and fun all the way to gruesome and gory. Generally, I tend not to be a big fan of the last one. I don't watch horror movies because they are too scary. Hocus Pocus is about my Halloween speed. Since meeting my husband I have ventured out to a few haunted houses, including our first date (romantic-huh?) to the Haunted Queen Mary. But when it comes to our parties and such, I still tend to keep it on the tamer side.
The thing about Halloween though, is sometimes  you don't get a say in how spooky it is… dun dun DUNNNN!!!
For example, this past week I made a beautiful set in honor of my friend Anna and her blog Anna in Wonderland. Aren't they pretty? You can see more photos of them in this gallery>>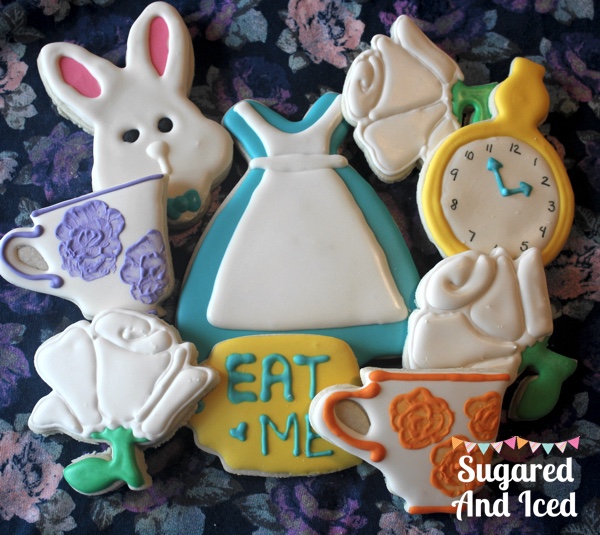 I left them on my counter after posing for photos with them in my own Alice and Wonderland Halloween costume, but when I woke up, something horrible had happened! I'm not even sure I can describe it, there's icing everywhere.
The rabbit keeps muttering, "painting the roses red"…I'm afraid to open the teapot.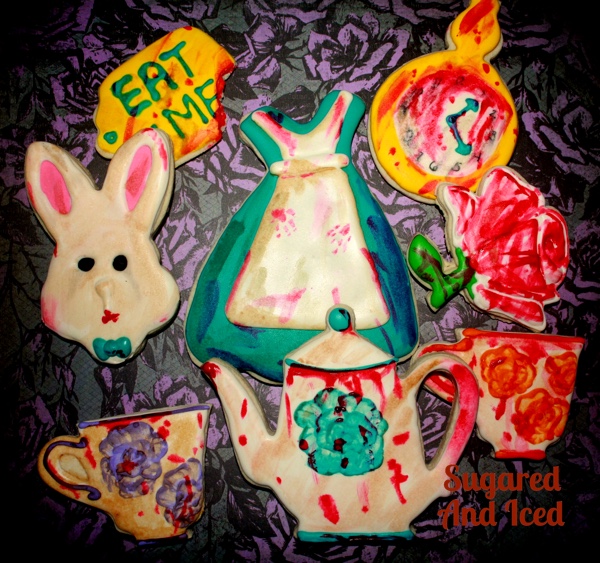 "Painting the roses red…"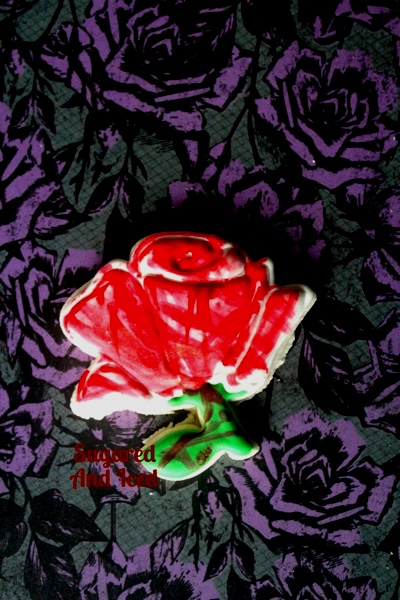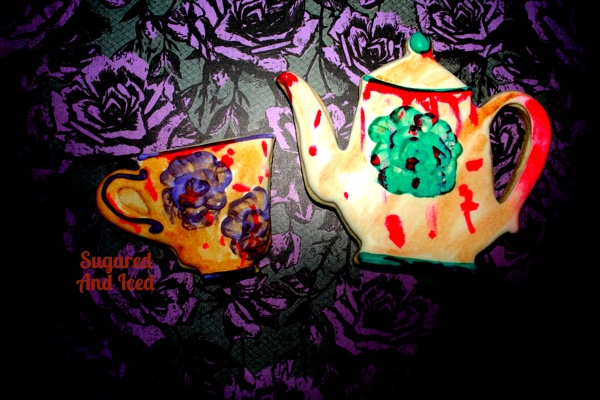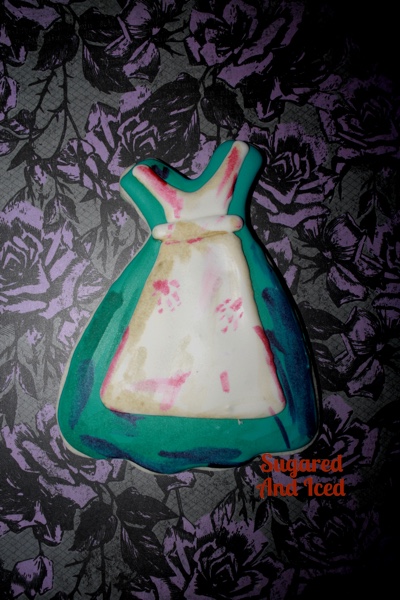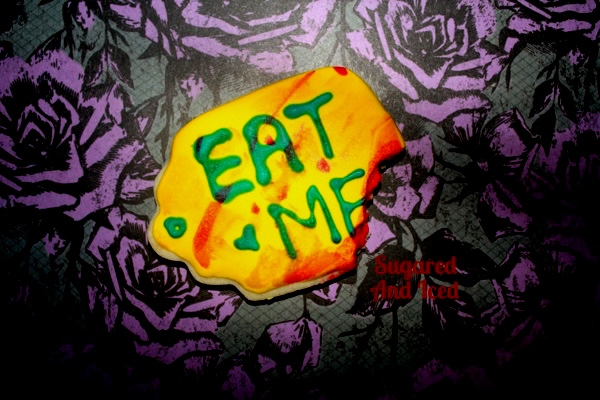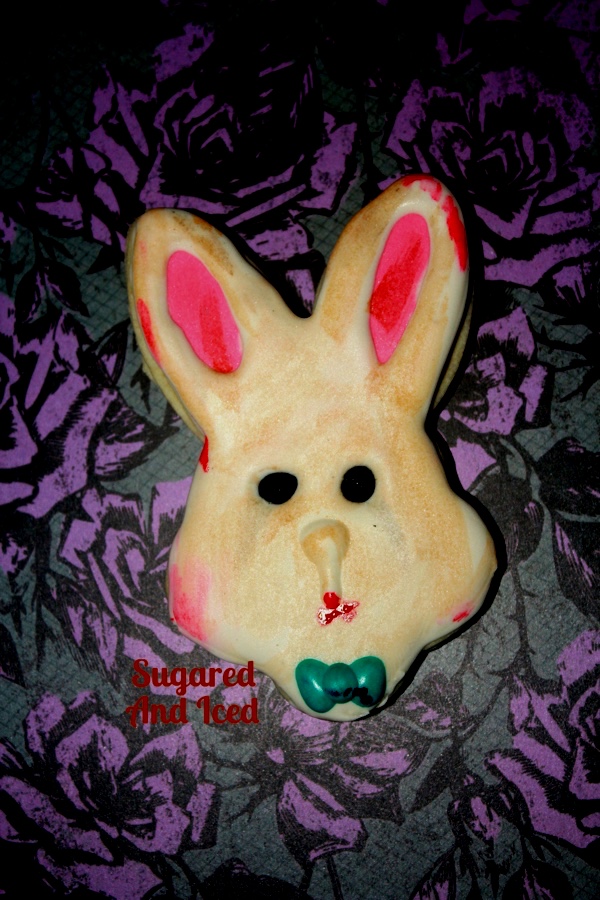 Happy Halloween!