Many years ago my grandmother taught me how to play Mahjong. While I have to admit I have since forgotten all of the rules, she still plays at the age of 88, which is part of what makes it such a great game. I always figured I'd pick it up one day, but in the meantime I was excited to receive a request for Mahjong-themed cookies.
My mother-in-law is a docent at the Contemporary Jewish Museum in SF, the museum is getting a brand new exhibit called Project Mahjongg which looks really cool! The docents had a mahjong session to get everyone up to speed on the game and really, what better way to get someone on board with a game (they will probably lose at first) than to feed them cookies? Cookies make everything better don't they? They do.
To capture the theme, recreating the Mahjong tiles with iced sugar cookies, seemed like the most obvious choice. Cute, whimsical and the perfect size to snack on while playing!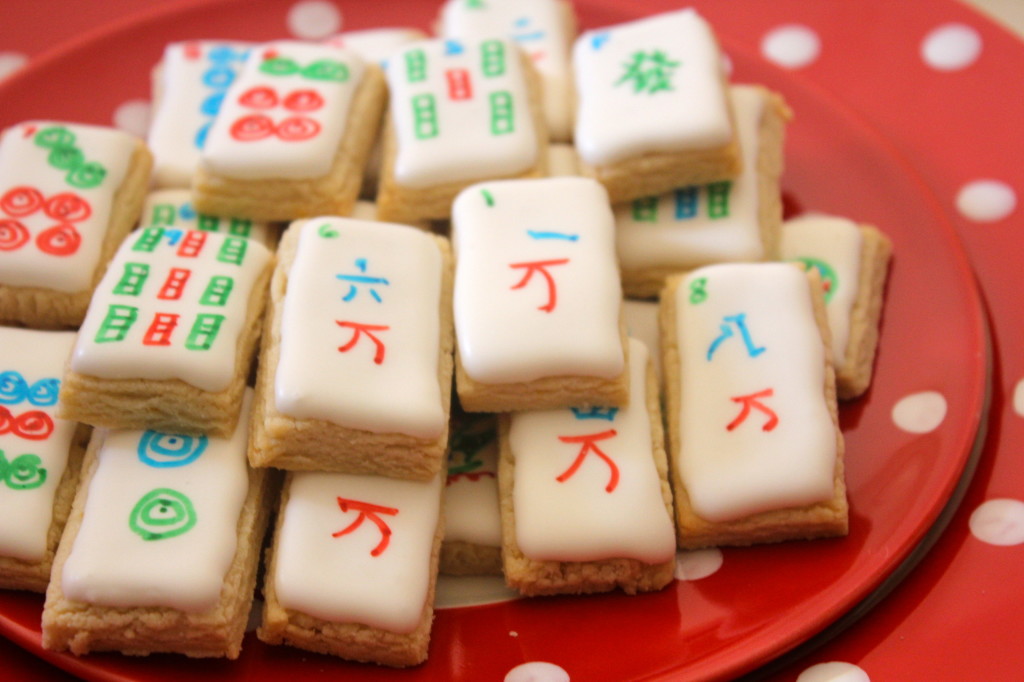 To get an authentic look, I searched the Internet for the perfect tiles for inspiration. Although the basic symbols and characters on the tiles are generally the same, all of the sets are a little bit different, with style and images up for a bit of interpretation. I finally settled on this cute vintage set I found on etsy.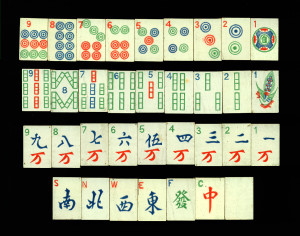 One thing I noticed on the tile sets was how the symbols were flush, printed on or engraved into the tile. Because piping the design on top gives a raised affect I decided edible markers would be the best way to go.
My first time using them, I have to say I was pleasantly surprised. When I first did the designs, I felt like the marker tip was thicker than I would have wanted and left those little dots of extra ink, but one dry, they really looked great, as though it had been printed on.
Almost real enough to play with! Which ones are which?!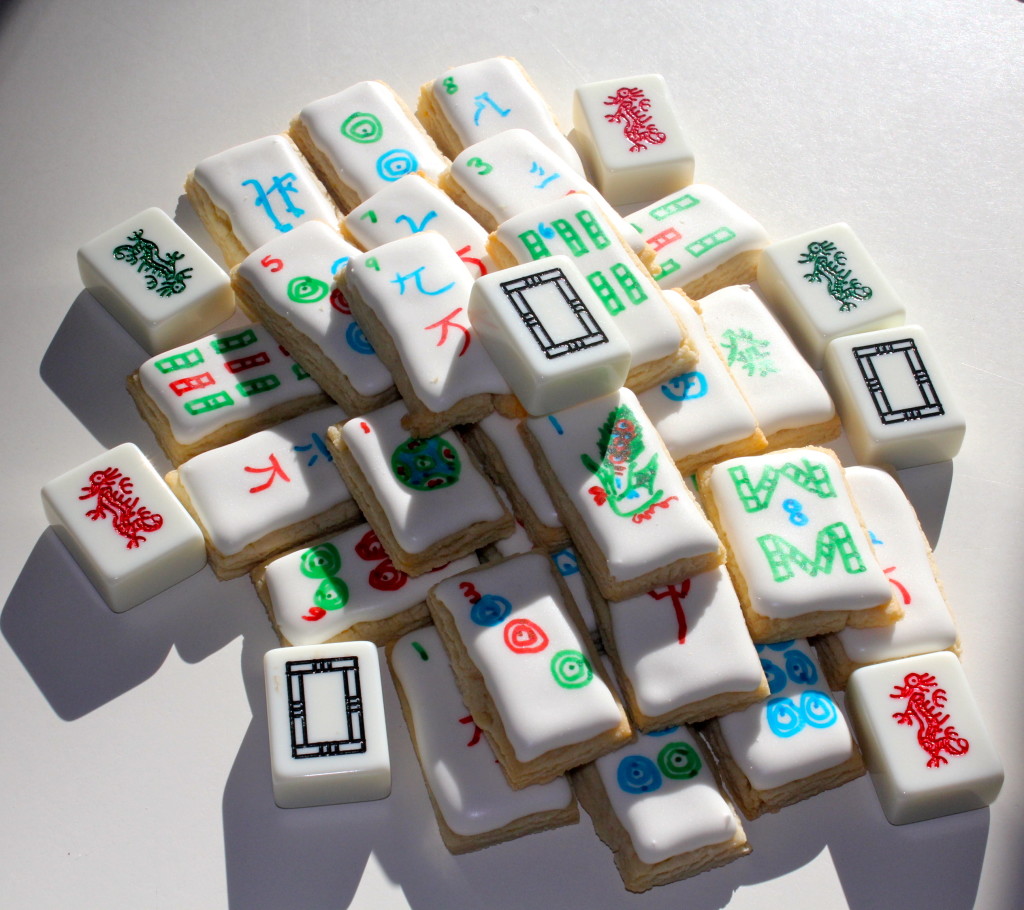 My mind is already spinning with other ideas for the markers, they really give a "cute" look that would be great for a kids theme, a whimsical design or even to make a kids coloring cookie that could be filled in by little humans (or full-sized ones.) Or just piles and piles of Mahjong cookies, next time I'm making the whole set- winner takes all.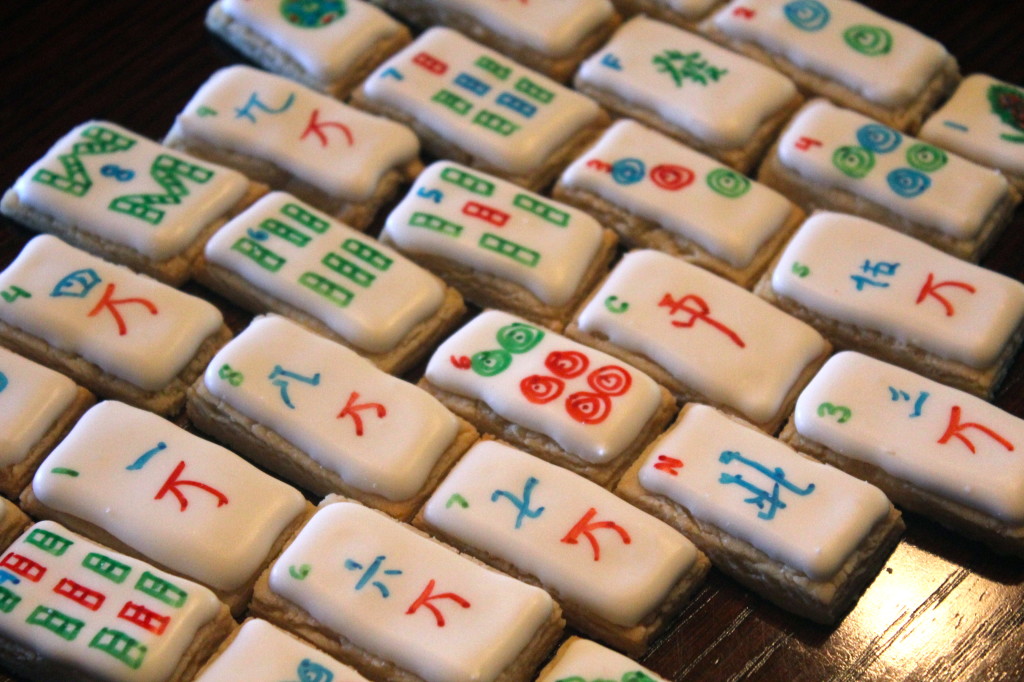 Want to plan a Mahjong Party? Here are some quick tips!
Set up card tables for eating and playing
If you want to stick with the game theme, cover your dining or buffet table in green felt (like a card table!) want something a little fancier? Choose a China-inspired silk or fabric to add some flair.
Check out these: Adorable Mahjong Spreaders for Your Favorite Dips
Use extra Mahjong tiles to adorn the table – if you are serving Mahjong cookies, skip this step or make sure people know which are the cookies! No party needs a broken tooth. 
Make a pennant banner with this: Mahjong Tiles Fabric
Serve up dumplings, pork buns and other fun asian-inspired snacks