When I first met our florist for a consultation, I told her I didn't care if there were very many flowers at the event. I was only concerned with the inclusion of moss and pumpkins and  I could not properly name any flowers that I knew of or could say I liked. I believe I used the words "puffy," "weird" and "naked trees" to describe my idea of the perfect plants.  I also explained that we had no theme, but rather visions of pumpkin patches meet Alice in Wonderland (in the wackiness sense) meet Dr. Seuss, encompassed in the overall feeling of an intimate Harry Potter great hall.
While I imagine this would have been too much to handle for most florists and considered some kind of bizarre nightmare by others, to Jackie Combs, of Lotus & Lily Floral Design it was a dream wedding and I knew we were meant to work together from the moment we met her.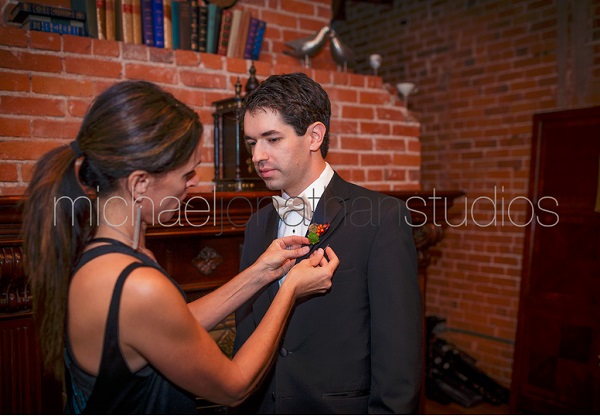 Jackie is a dream to work with and we were lucky to find her thanks to Beth Slavin, our wedding planner, just one of the many reasons everyone needs a wedding planner.  While upon initially looking at Jackie's website I assumed we couldn't afford her, she had worked on the Bachelor wedding and regularly does affairs much more elaborate than ours, but she never treated our event like it was too small. Jackie worked with us to combine her ideas with things we picked up at garage sales, made endless suggestions, helped us in our linen decisions, escort cards and  anything else we could think of to ask her. We trusted her to do her thing and her thing she did.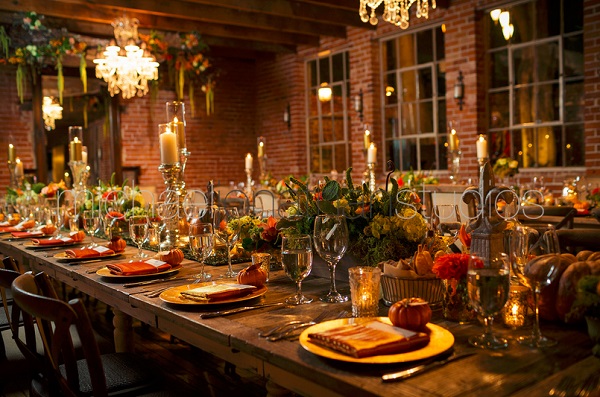 From the moment you walked in you could see Jackie's touches and the surprises only began to unfold from there. The tables were elaborately decorated, dripping with candles, moss, tiny pumpkins for every guest, my own flowers and every surface space brought to life with plants.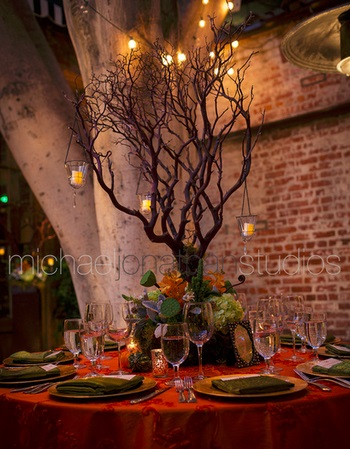 A Jewish wedding canopy, the chuppah, traditionally has four posts holding up a covering over the bride and groom. Since out space was limited and, well, just because I like to be different, I asked Jackie to hang the canopy from the ceiling. It also meant it could stay up for the whole event as our sweetheart table was put underneath it. Again I told her, don't worry about too many flowers, just some moss and I'll be fine, but she outdid anything I could have expected. I can't even describe how breathtaking this chuppah was and the pictures don't do it justice either, but I'll show it to you. Just imagine that in person it was like being in your own private fairy tale.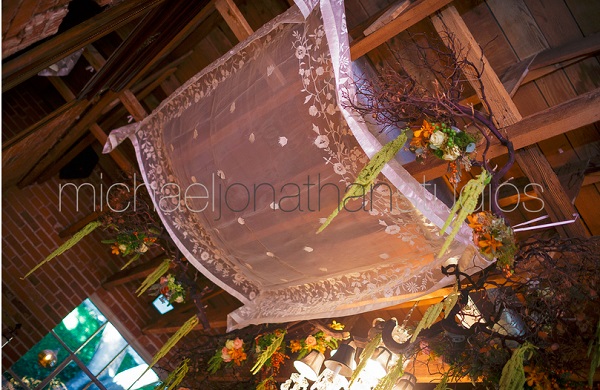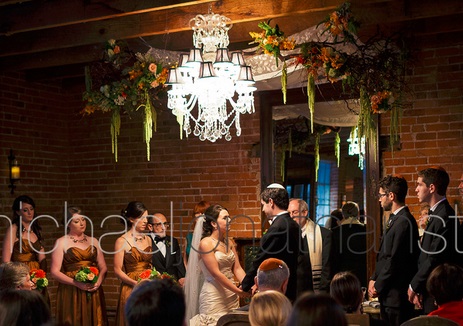 I cannot imagine our event looking anymore beautiful. She encompassed everything we asked for in the most amazing way and literally brought everything that was in my head to life. It was like walking into a dream. The Carondelet House, where we were married, is beautiful to begin with, but it was truly transformed and enhanced by every detail Jackie included. I have looked at many wedding pictures from the Carondelet and I have yet to see anything as unique and perfect as what Jackie created.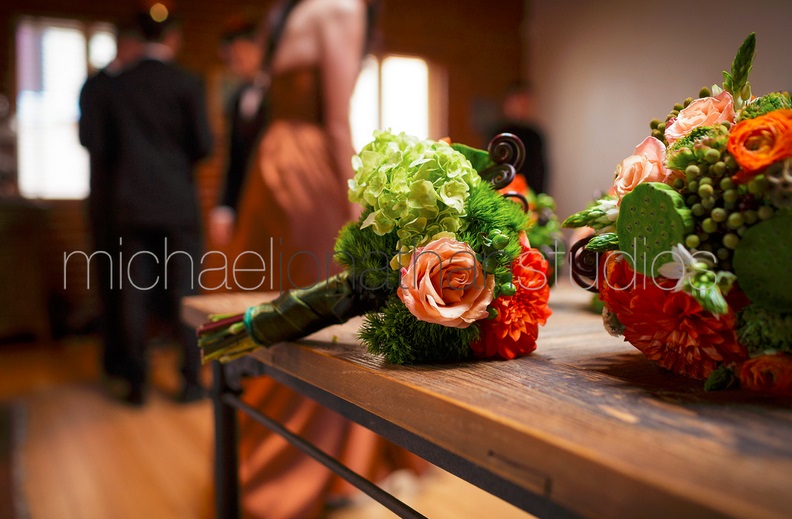 All of the beautiful photography is from Michael Jonathan Studios, who I will tell you more about very soon!
More Anniversary Countdown: