One of my favorite parts of making desserts is the opportunity to make things for friends and their families. So when one of my sorority sisters and I reconected at an alumni event and she told me about her son's upcoming 3rd birthday, I of course asked if I could help. After some brainstorming and Pinterest collaboration, we came up with the perfect ideas for some "super" desserts.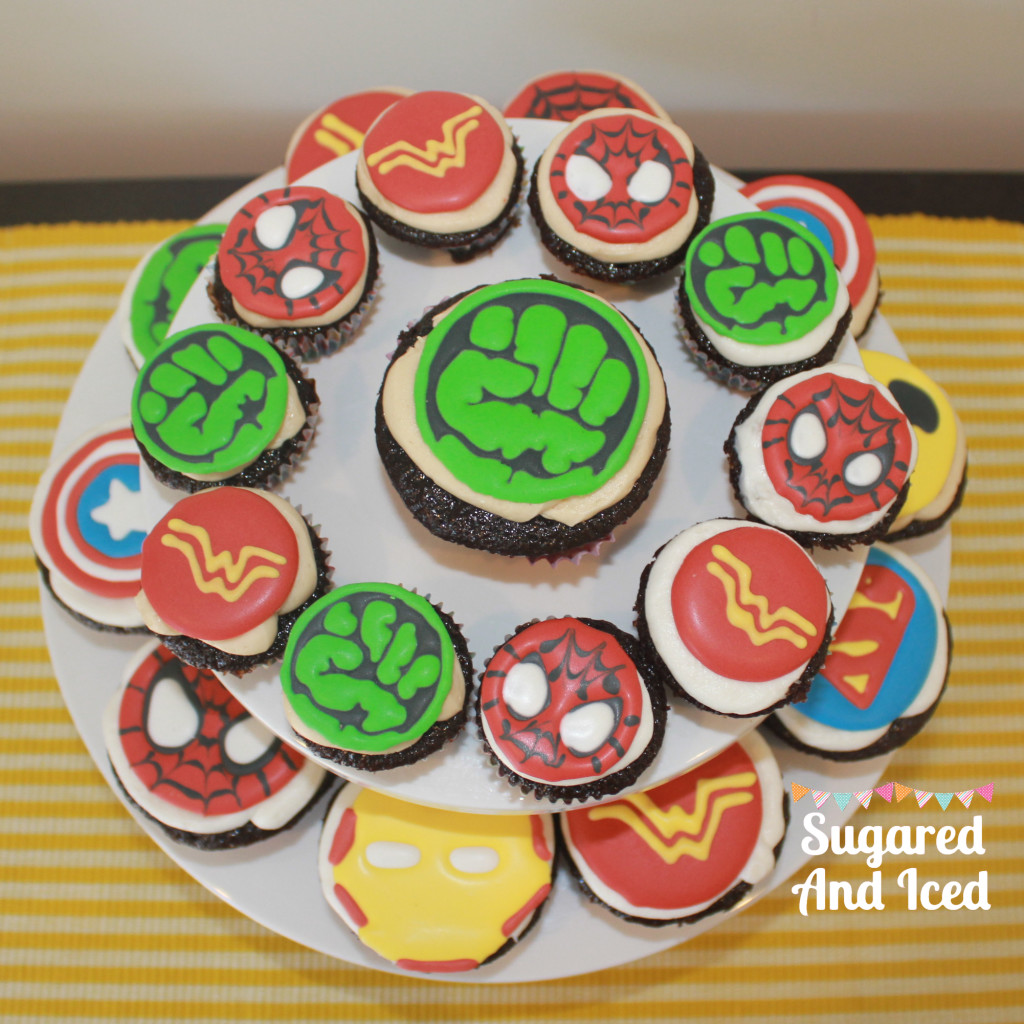 First up were these super cupcakes! While fondant is the most typical material for a custom cupcake topper, I'm not a huge fan. I am however in love with this royal icing technique which I use for cookies, but have now adapted for cupcakes too! It allows to make the same detail and look that I put into the cookies. It's super customizable and edible!
But just like no dessert table is complete without cookies…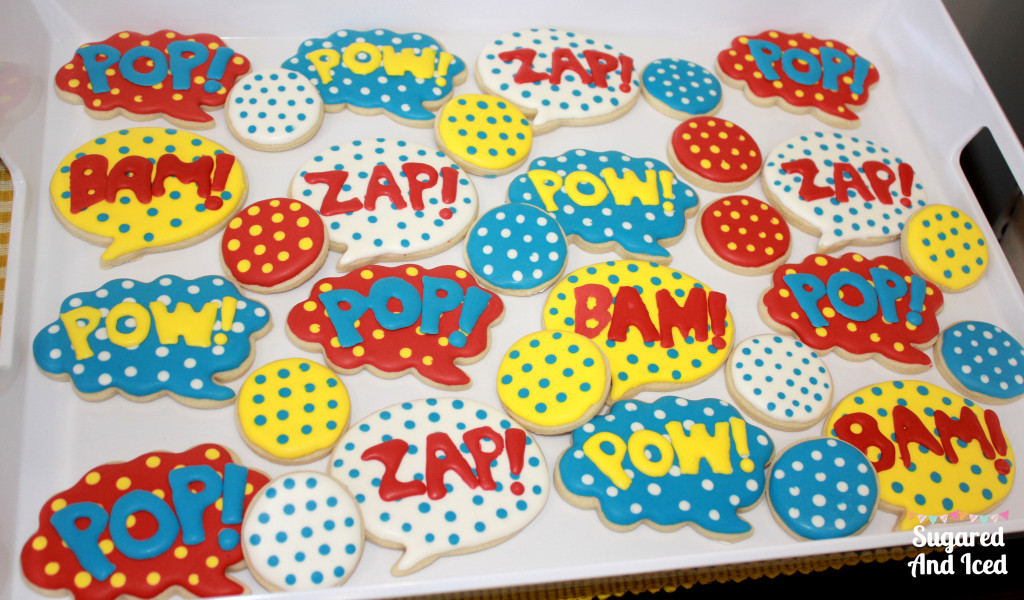 No superhero is complete without their awesome actions! These comic book sugar cookies fit the bill. "Pop!" "Pow!" "Zap!" "Bam!" Can't you just picture the punches flying? The background is dotted like the comic book art and the letters pop out for an extra pizzazz!
To keep the comic book/pop art type of theme the cake pops got a similar "dot" treatment through the us of multi-colored sprinkles and these cool polk-a-dot straws I got at the craft store. The colors represent two flavors: a red velvet and a double vanilla.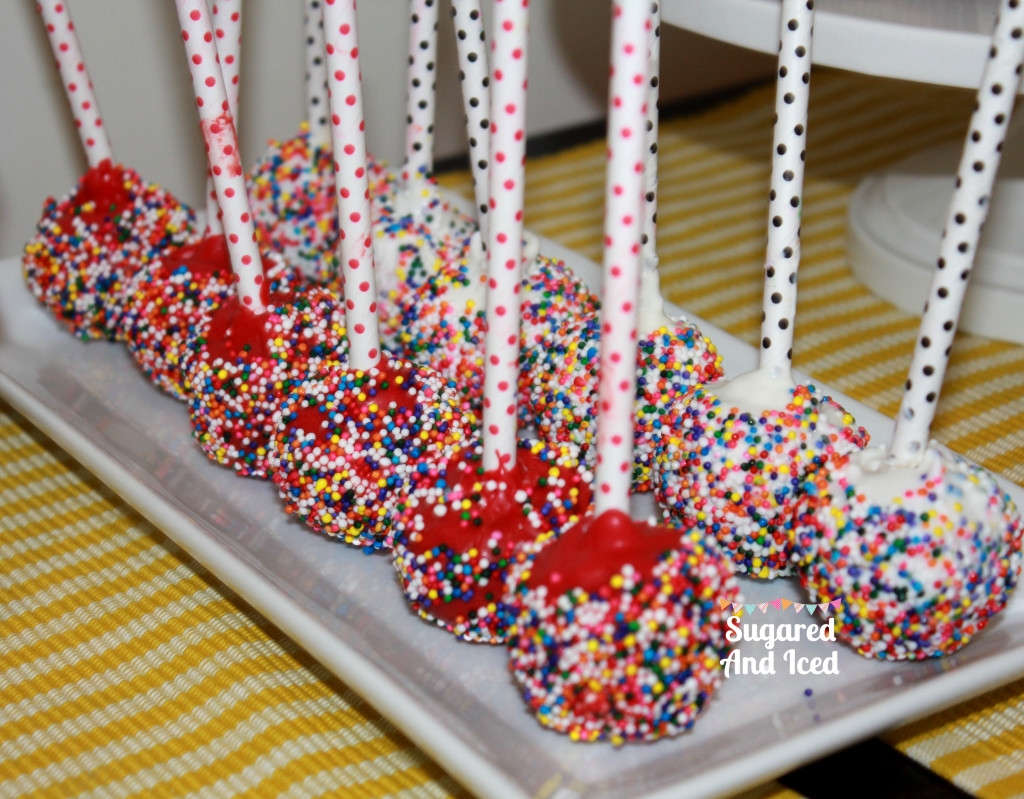 And then it's not a kid's party without favors, so of course those had to be super too! Large cookies were wrapped individually for each child to take home to remember their "super" time.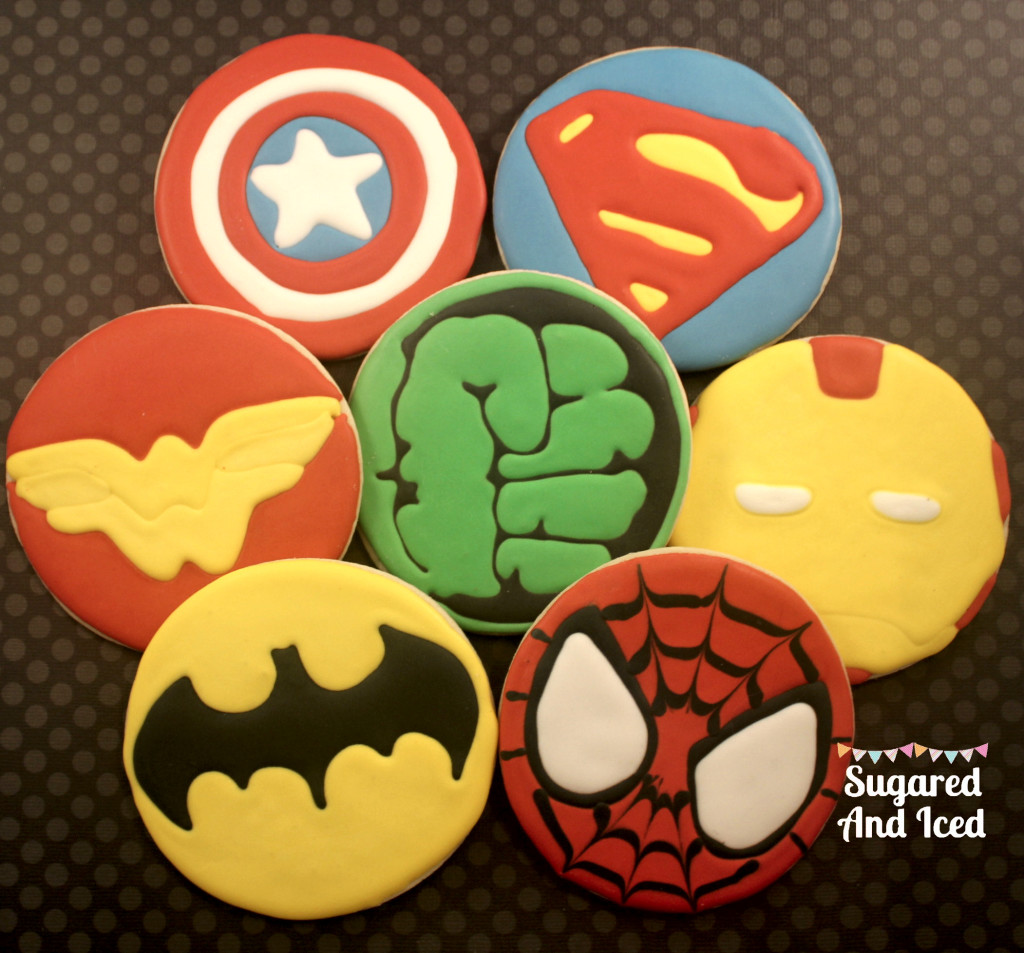 Hope you're having a super comic-al day!