I love, love, love children's books! There are so many wonderful stories with even more beautiful images to match. I was thrilled when a longtime family friend requested cookies for her book club held at Once Upon a Story Book, a beautiful children's bookstore in Tustin, CA.
She wanted to feature children's books to match the setting, but since the book club consisted of older adults, I decided to choose some classics that I knew everyone would be familiar with and have fond memories of reading.
I went through several ideas and ended up on these favorites: The Tale of Peter Rabbit, Goodnight Moon, The Very Hungry Caterpillar, Corduroy, The Giving Tree, and two special requests: Chrysanthemum and Chester's Way.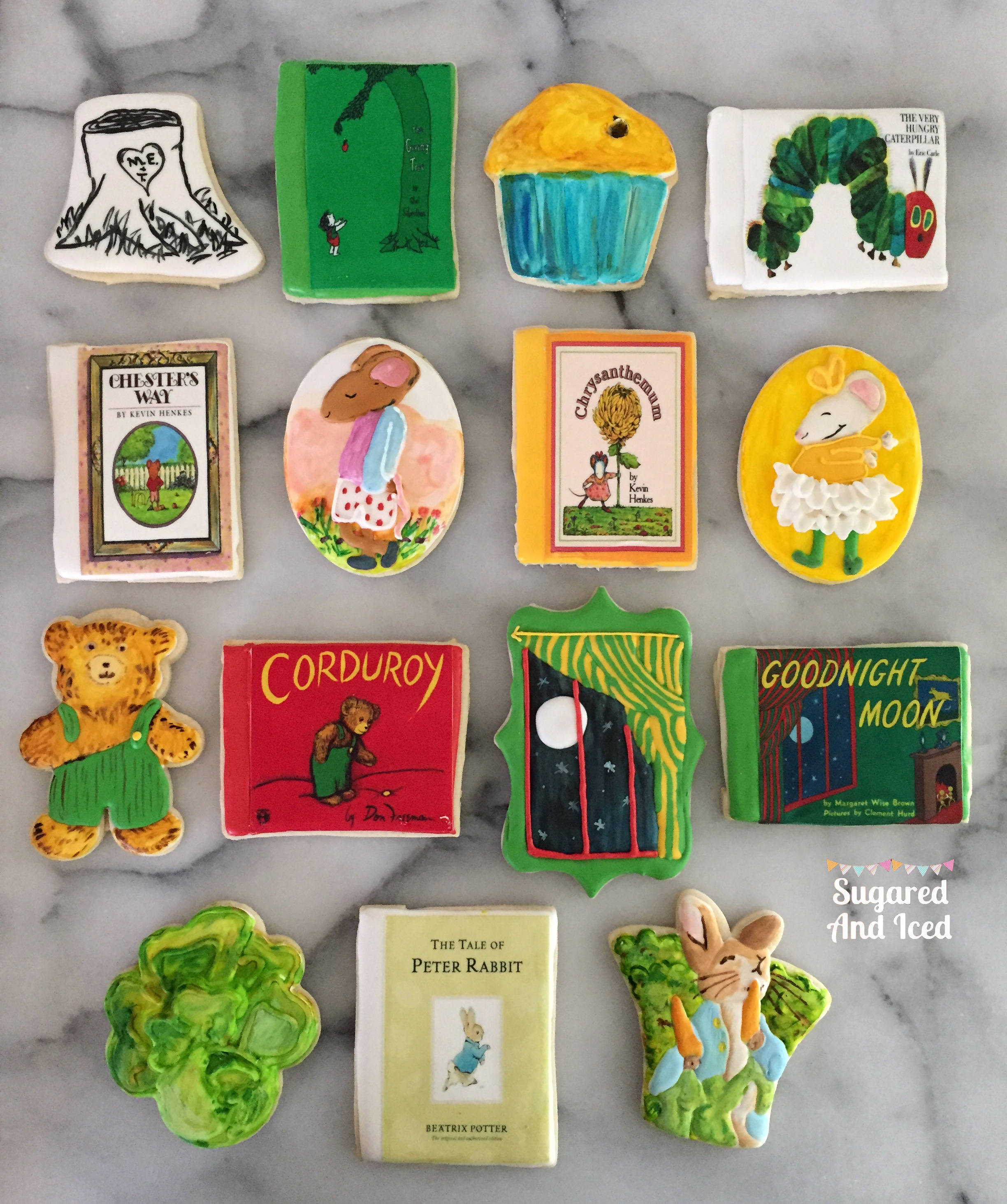 I also wanted to decorate them in a way that would not just suit adults, but be true to the style of imagery in each one of the books. To capture the images and spirit of the original artwork, I decided on a combination of several techniques: hand-painting, traditional icing, and edible printing. I think the combination gave the set a really magical look, like books coming to life.
While I have painted on cookies before I had not done any detailed character painting, so this was a first, but I have to say it will not be my last!
A few closeup shots of my favorites:
I had so much fun making this set, the options for this theme are endless and I feel like it would be so sweet for a baby shower or birthday party.